Welcome into the World of the Surrealist Photographer Hui Long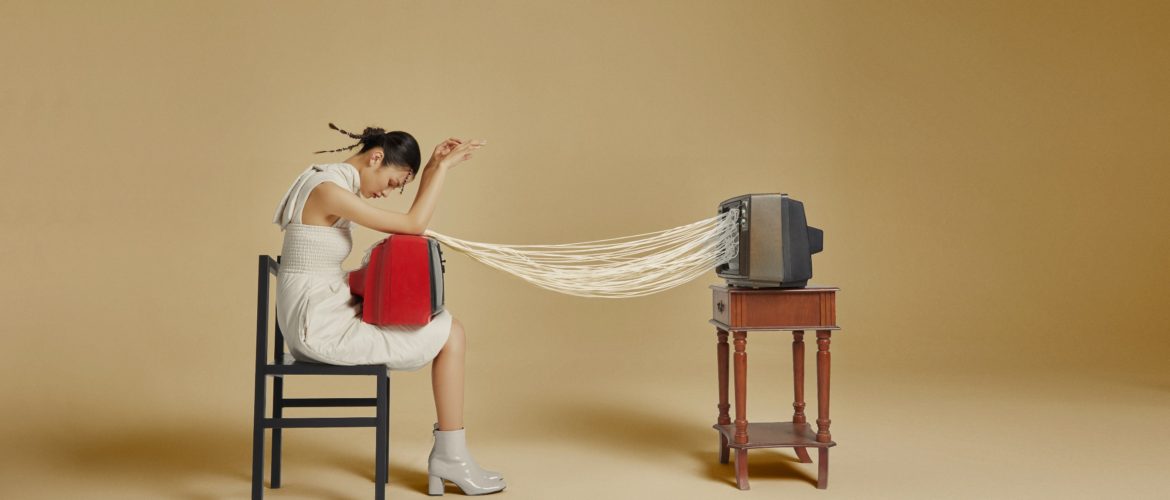 Telling a story through visual means is one of the most impactful things an artist can do. Hui Long is a surrealist photographer who successfully visualizes her experiences and emotions utilizing diverse skills. From photography to digital art to filmmaking, Long's abilities help her convey the human experience in all its complexity.
Welcome into the World of the Surrealist Photographer Hui Long
Hui Long is a young and talented surrealist photographer and digital artist based in London, UK. Her projects have been shown at exhibitions and galleries in China, the UK, and Europe, and featured in numerous reputable publications, including British GQ, Aesthetica Magazine, and Sicky Magazine, among others. Hui Long has also worked with large global companies, such as Farfetch, SONY, and YSL.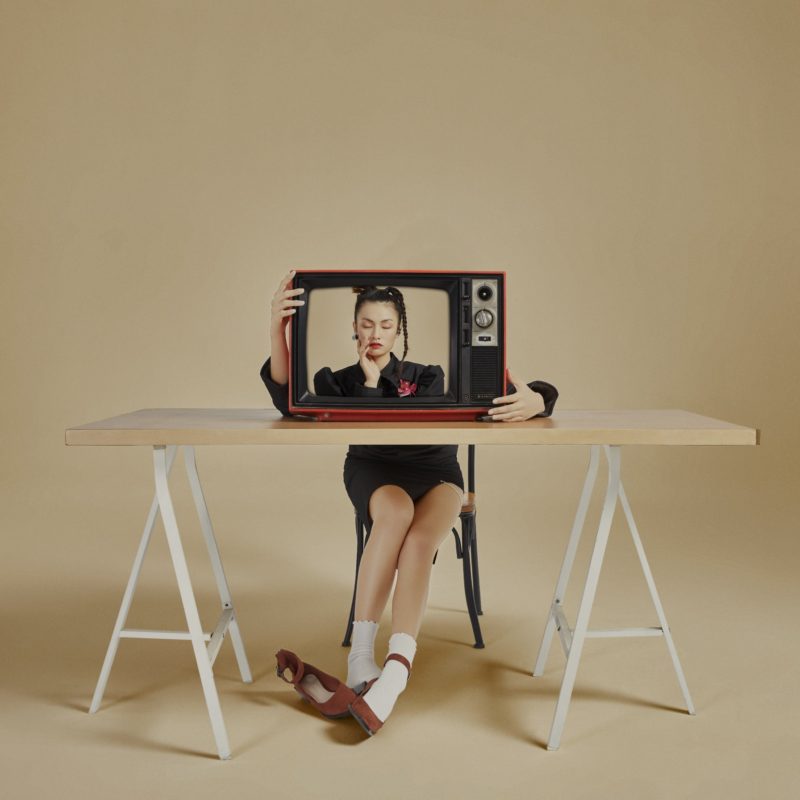 While Hui Long has done a lot of commercial projects, her creativity is especially visible in her more personal works. She is not a stranger to research-driven art and has previously incorporated interviews and surveys into the artistic process. Long's willingness to immerse herself into her subject to create authentic work shows her tireless dedication to the true art of photography.
There is an ongoing theme in Hui Long's artwork, which can be traced through her latest projects, all of which deal with self-image, media, and expectations society places on women. The absurdity and surrealism increase progressively, starting from "SPLIT," which barely involves digital manipulation and is shot in more natural, dimmed light. In "REAL AND UNREAL," editing adds to the overall uncanny feeling, light becomes sharper, and the outfits gain a more editorial look. Vintage TVs, which replace laptops from the previous series, and deliberately awkward poses add another level of whimsy and quirkiness.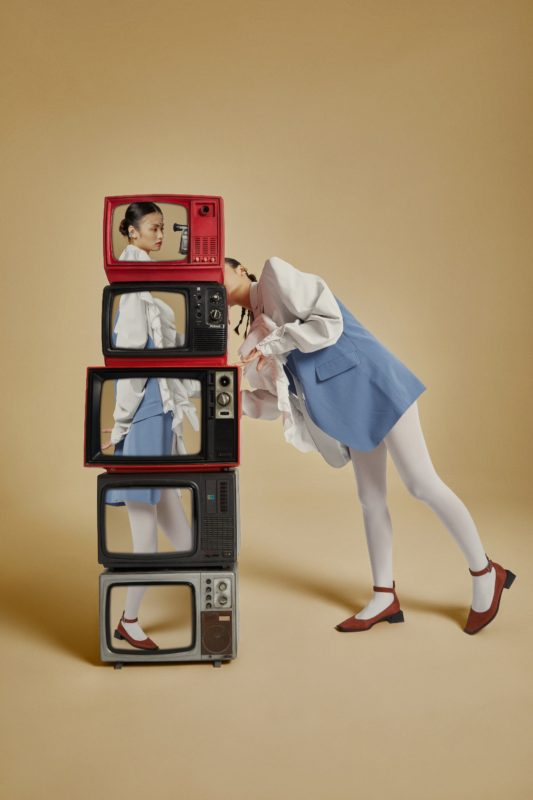 Finally, in "I LIVE IN ANOTHER WORLD," the self reaches an entirely different plane. It does not utilize the same visual symbolism as the two previous projects do but feels like a logical continuation of the themes and language established in the foregoing series, if on a more advanced level. Thus, all three projects fall together like pieces of one puzzle, forming a coherent picture and allowing us to venture deeper into the maze of Long's creativity.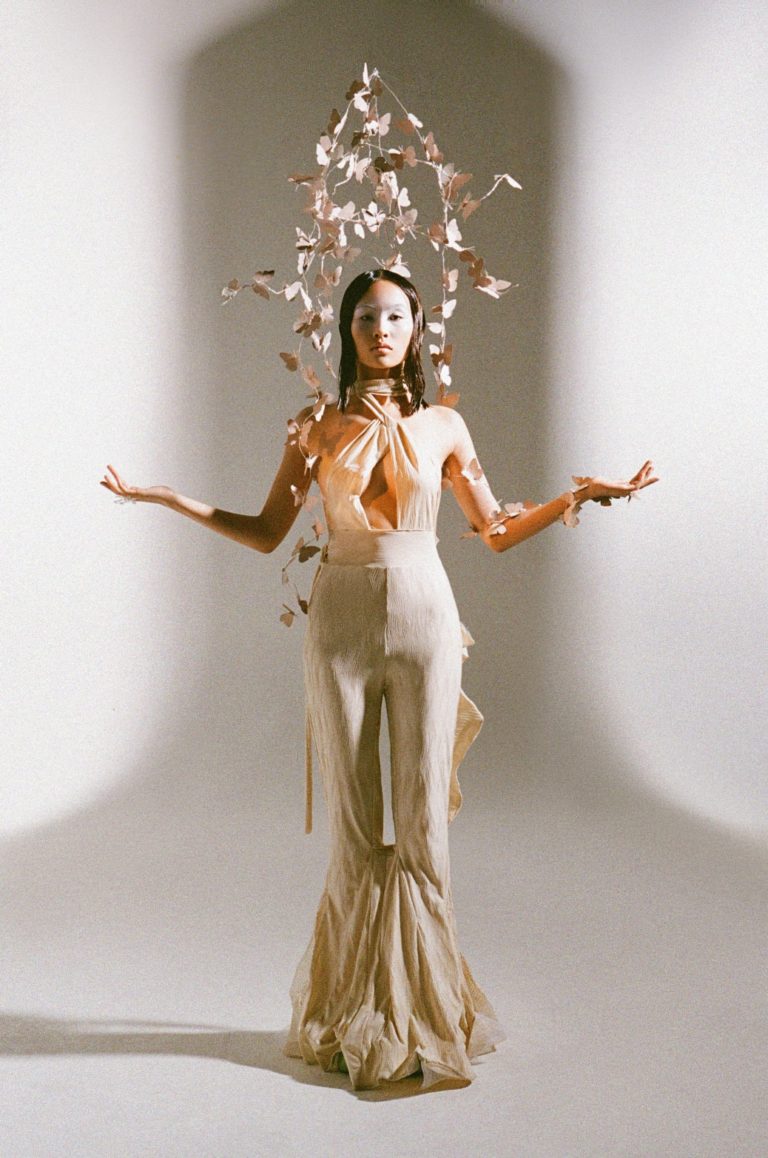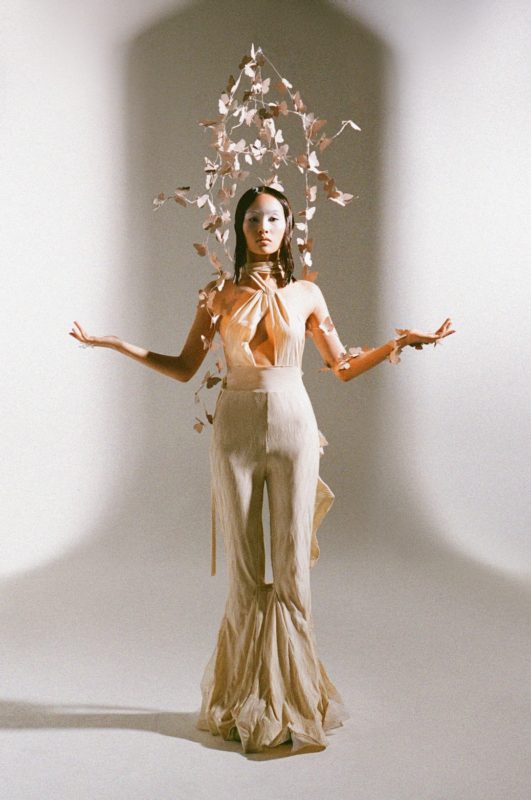 If you want to expand your horizons and get inspired, we highly recommend checking out Hui Long's work. The aspiring surrealist photographer will soon have a virtual show in Tokyo, Japan. She is also working on new projects focusing on relationships and selfhood. 300Magazine is looking forward to seeing more of Hui Long's unique and thought-provoking works in the future.
Photo courtesy of Hui Long