What Is Blue-Chip Art, and Why Is It So Valued by Collectors?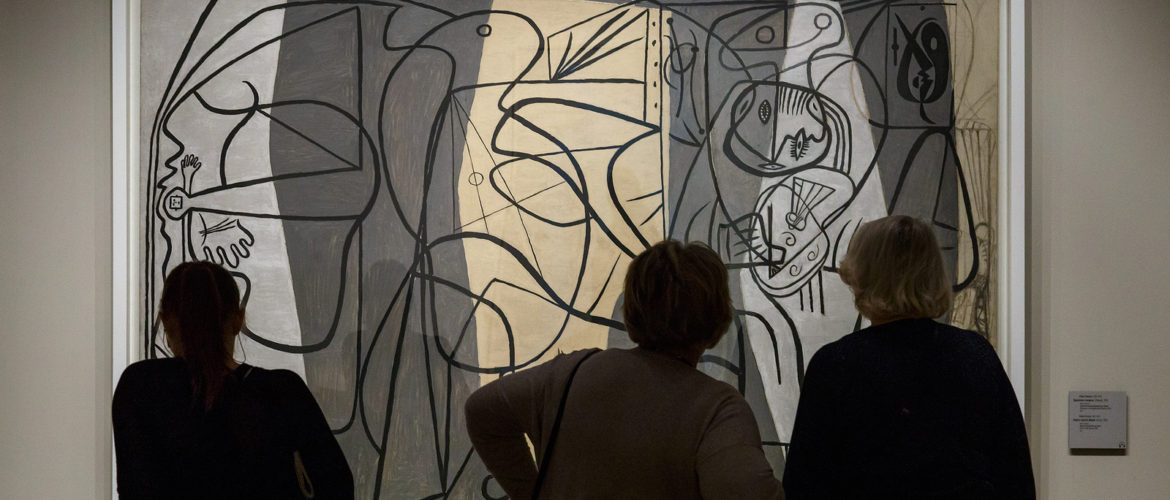 Is all art created equal? To answer this question, we have to understand that while each artwork is valuable and valid in its own right, that is often not the case when it comes to the art market. Inevitably, some works cost more and are sold quicker. The term blue-chip art is often associated with works by world-famous, acclaimed artists. However, it is not as much of an indication of the artistic value of a piece, but a certain capital consisting of reputation, historical circumstances, and, undeniably, talent. 
What Is Blue-Chip Art, and Why Is It So Valued by Collectors?
Blue-chip initially was a term that stock market investors used to describe stocks that traded for a significantly higher value than others. Blue chips have been associated with high value since the days they were used in gambling games. Today, it is extremely common to see art and galleries referred to as blue-chip.
Blue-chip art is art that was created by well-established artists whose works have proven to increase in value over time. This quality of certain artworks is especially important to those who see buying art as an investment and want to make sure their finances won't go to waste.
In opposition to blue-chip artists who have built their reputation throughout the decades and even centuries, there are also red-chip artists. Red-chip art is different from other kinds of art because it has become extremely valuable through unconventional means. For example, a common route for artists who want to gain recognition and steadily move up the career ladder is working with art dealers and art galleries. However, that is not the approach red-chip artists choose — they often become famous through social media marketing and even manage to sell their works at high-end auction houses. Another difference between blue-chip and red-chip art is that the latter is more risky for investors — normally, red-chip artists are emerging artists who have not been in the industry for a long time.
Blue-chip galleries are the places that focus on promoting and selling blue-chip art. If you see an art gallery that exhibits works by Jean-Michel Basquiat, Andy Warhol, Keith Haring, Pablo Picasso, or Jackson Pollock, you can rest assured that this is a blue-chip gallery.
Experts in the art industry say that the main point of investing in blue-chip art is being patient, as this type of asset will grow in value over the years. If you are looking for a way to diversify your portfolio, then investing in high-class art is a great option.