6 Fascinating Facts about Vermeer's "Girl with a Pearl Earring"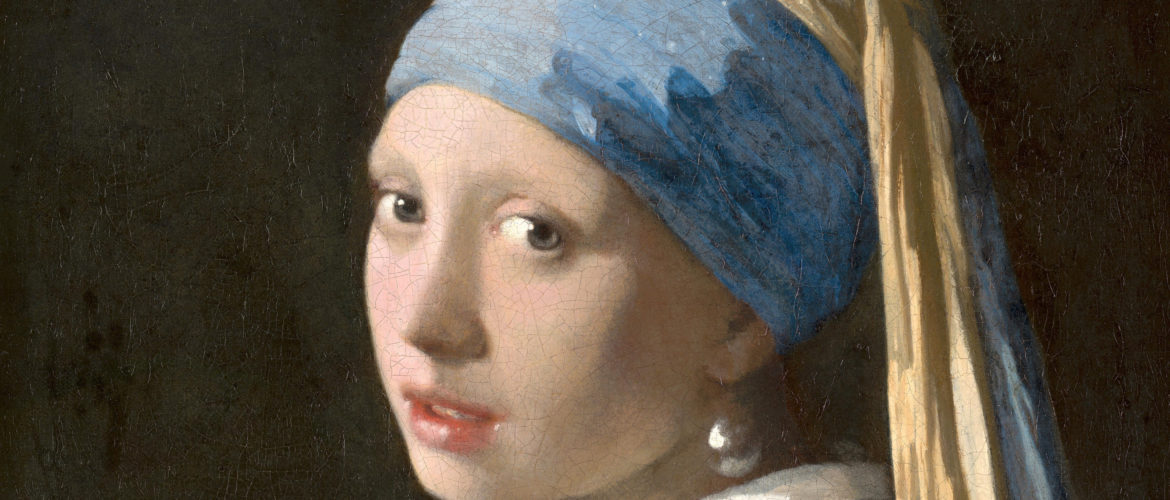 One of the brightest works of the Baroque period inspired many poets, novelists, and directors. Furthermore, the world-known street artist Banksy used it as a reference for one of his most recognized murals in Bristol. You will be even more surprised when you learn some facts about this piece of classical art. Here are some of them.
6 Fascinating Facts about Vermeer's "Girl with a Pearl Earring".
1. The initial name was changed several times. From the very beginning, it was "The Girl with a Turban," which gave birth to other similar names in the future.
2. Vermeer's daughter was his inspiration. Some experts assume that the depicted girl is actually Maria, one of the painter's daughters.
3. The artwork may be a tronie. Tronie is a character portrait created as a reference for other artist's paintings. After all, it is just a curious suggestion.
4. It is a small painting. Only a few people saw "Girl with a Pearl Earring" in reality. And they know that the painting is rather small. It is only 44.5 × 39 centimeters, which will be a little bit confusing for those who saw it only as an image on the Internet.
5. Vermeer did not date that painting but signed it instead. The masterpiece was painted circa 1665, but the Dutch artist didn't date it. However, he signed the work "IVMeer."
6. The painting has a nickname. Some people have heard about this famous painting as "Mona Lisa of the North." It is one of the official nicknames given to the work of art by modern and contemporary art critics.
Isn't it exciting how much we don't know about the painting? So what about you? Do you like "Girl with a Pearl Earring?"