Affordable Wall Décor Ideas for Your New Home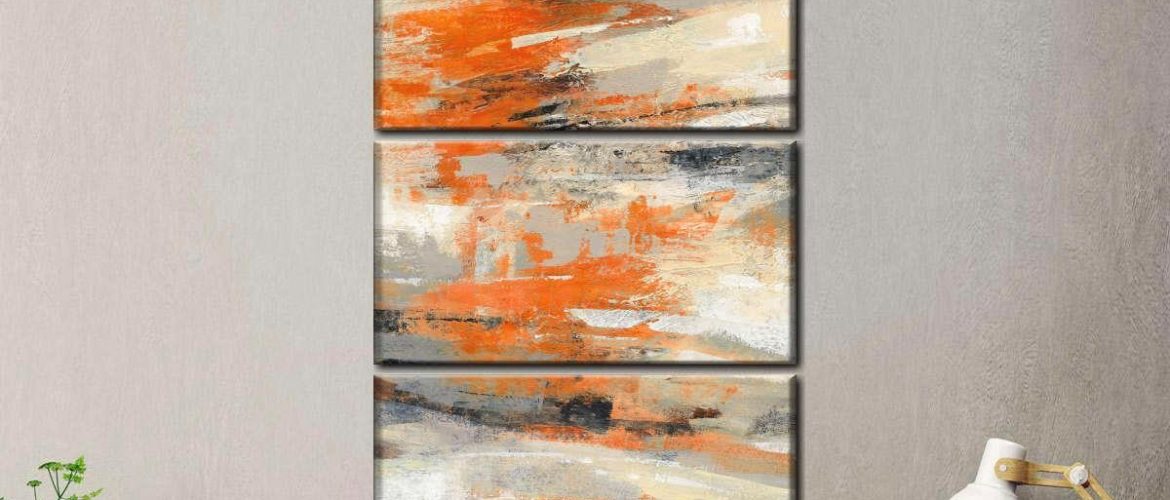 Wall décor brings life to dull rooms. Unfortunately, most people believe that wall art is pretty expensive. However, the truth is that there is no need to spend a significant amount of money to make walls attractive.
There are various types of artworks available in both online and offline shops. This is very beneficial as you can get products on a limited budget and buy an art piece that complements your space best.
Here are some trending and affordable wall décor ideas that will transform the interiors beautifully. So, let us get started.
Living Moss Frames
Nowadays, living moss frames are significantly in demand. It is because they are environment-friendly items to decorate the interiors naturally. Incorporate breathing moss in wooden frames and hang it on the blank vertical area.
These frames will add a touch of greenery and purify the indoor air. The best thing is they do not need any maintenance. Just spray some water gently on them once a day.
There are different sizes and shapes of moss frames available. You can choose one that suits your wall space.
Curate a Gallery Wall
If the color of your walls is dark, then brighten up the interiors by creating a gallery wall. For example, scale down different pictures and present them against a white sheet.
They will together create a cohesive look and brighten up your space. To personalize your interiors, add custom photo prints on blank walls. In this way, you can add a personal touch to your wall art.
Go for Wall Prints
String light creates a wonderful ambiance. So, use it to display precious moments and illuminate the environment. Be creative and hang multiple eye-catching photos on strings. It is a quirky yet incredible wall décor idea.
You can also hang the cherry blossom paintings to create a unique interior. The wall painting of flowers like cherry blossoms really looks good in new homes.
Hang a Tapestry
Do you want to cover an ample blank space? If yes, then hang a tapestry on the wall precisely above the furniture. It is an easy yet effective way to add colors and patterns to the walls.
Choose one with a beautiful and unique design and transform the entire vibe of your space by hanging it on the wall. There are different styles of tapestries available, such as playful fabric or wrinkled textured. Pick one that draws everyone's attention.
Clock Wall Decor
Every house has real wall clocks nowadays, but there are also countless clock-style decoration items that can change the whole appearance of a home. Why not add some style with one of them? Try bright-colored and noiseless clock pieces, for example.
The best thing is you can supplement the interior with whatever you want it to be. One good idea is to add a clock on a round wooden frame and paint the numbers. There are various other clock décor ideas to choose from. Just select one that suits your theme.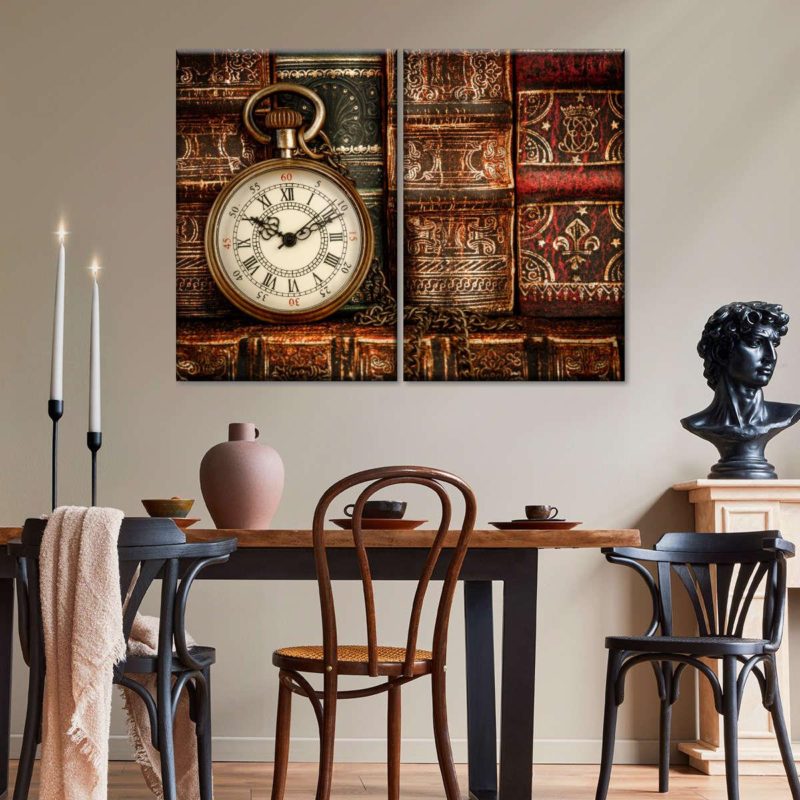 Bookshelf Décor
This shelf idea is perfect for living room wall décor. It will be highly appreciated by reading lovers. You can create a mini library of colorful books on one wall, either by fixing racks or floating shelves. Make sure not to forget to install reading lights near this area.
Paint a Mural
The simplest way to transform an entire blank wall is to paint it with some vibrant color. Do not be afraid to use bold colors, with some beautiful and creative elements.
Turn the entire look by painting a mural. It is the best maximal wall décor style. Go for abstract art designs or paint something specific. Whatever you choose, it will surely give a lovely result.
Wooden Map Designs
Do you love traveling or learning about geographical regions? If yes, then create an art piece with a map design. Wooden wall maps are indeed some of the best wall décor ideas in 2022.
Select high-quality wood to ensure the art designs will last long. You can create relief maps with several color schemes or sizes and attach them to the plain walls.
This is a pretty easy wall décor way where you can use buttons to pinpoint different countries you visited or want to see.
To Sum Up
Once you learn about trending wall décor ideas, you can't sit back or stare at blank walls. So, pick one of the above-mentioned ideas and transform your room's appearance.
Create a therapeutic space where you can calm yourself after a long tiring day. Otherwise, you will feel like a guest at your own place.
Photo courtesy of ElephantStock