Art Basel Miami Beach 2022 in Numbers and Pictures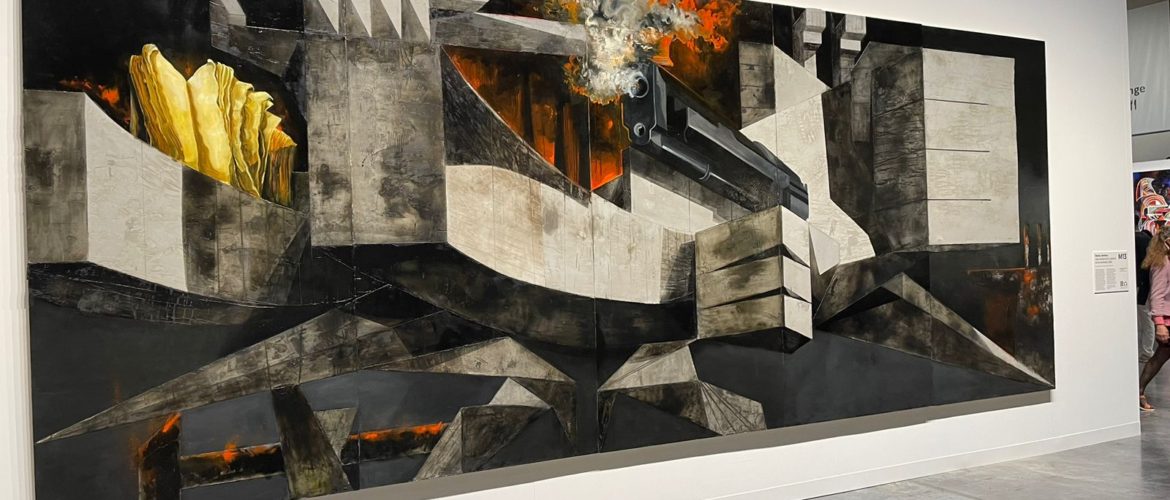 On December 4, the 20th anniversary of Art Basel Miami Beach 2022 became a triumphal conclusion of this year's Miami Art Week. With 282 exhibitors from about 40 countries around the world, the international fair again stole the show and became a sort of final milestone in the annual life cycle of the contemporary art world. And what it did prove was that the art collectors and the community is as hungry for fresh projects and innovative aesthetics as never before. While the pandemic greatly influenced the market, it also made people long for art even more. ABMB definitely satisfied that hunger – at least for 2022.
The History Behind Art Basel Miami Beach
As you might know, the original Art Basel was born in the picturesque city o Basel, Switzerland, in 1970. In the early 2000s, the founders of the fair started exploring the United States and discovered the potential of Miami as their sacred ground for exhibiting art. In 2002, Art Basel Miami Beach ran its first inaugural edition with 160 galleries from 23 countries. Roughly 30,000 people visited the event and were shocked by its quality and atmosphere. Since then, the fair has started to grow by attracting more and more exhibitors and extending its reach over other communities. That's how ABMB, together with Scope, Untitled, Context, Design Miami, and other art fairs, became what we know as Miami Art Week.
Top Sales of the Fair
The anniversary edition of Art Basel Miami Beach is considered one of the strongest–if not the strongest–showcases throughout its 20-year history. Well, sales support this point. According to the fair, the highest account balance throughout the show was an individual with $9 million. Some of the top sales included Agnes Martin's "Untitled #14" (1998) and Philip Guston's "Studio in Small Town" (1979), with each work being sold for $7 million. Two works by pop art stars Andy Warhol and Keith Haring were purchased for $3.8 million and $4.5 million, respectively.
Worth Mentioning
Art Basel Miami Beach consisted of several sectors (Galleries, Nova, Meridians, Positions, Survey, Edition, Kabinett, Magazines, and Conversations) that provided different experiences to the visitors. Each sector had a lot of great stuff to present. And even though most of them are less famed than the main one, which is Galleries, everyone could encounter quite a few trailblazing presentations, with many emerging voices standing behind them. It is worth mentioning because the future of the industry is in the hands of the young artists who are going to bring something new to the world.