Art Basel Miami Beach: Grand Event in the Art Industry Is Coming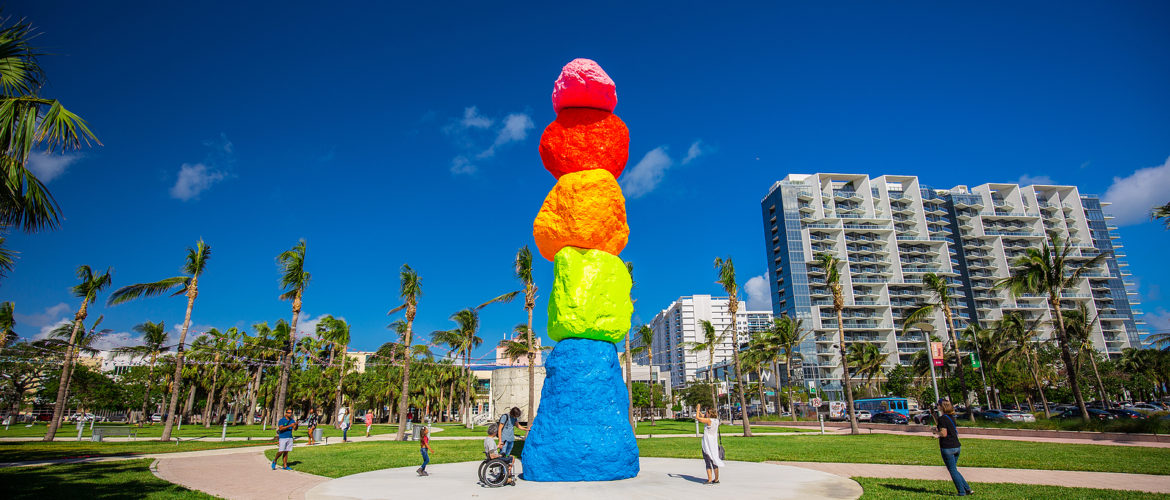 A bit more than one month is left until the moment when all art connoisseurs will flock to the Miami Beach Convention Center for the long-awaited event – Art Basel Miami Beach. This will be the 21st edition of the world-famous art gathering that collects 200+ galleries from all five continents.
This year's highlights you'll surely want to attend are:
The gallery sector where modern and contemporary art gems will be presented and neatly organized to give visitors a unique feel of 20th-century art.
Meridians – the brainchild of Magalí Arriola, expanding the traditional vision of art fair space arrangement.
The Nova sector with art objects dated 2020-2023.
The Positions sector with solo presentations of new ambitious artists.
The Survey sector with an intersection of art and ethnography.
Kabinett – small-space curated collections organized by galleries.
The Conversations sector, a space for cultural discussions and meetings with iconic artists and thought leaders of contemporary art.
Why Attend Art Basel Miami Beach?
Well, if you know a thing or two about art and go beyond once-in-a-lifetime visits to a local gallery, this event will definitely be of interest to you. Art collectors, dealers, and experts gather for these three days to exchange their innovative ideas, buy some new items for their private collections, and get to know the emerging trends and rising stars in global contemporary art. People love Art Basel Miami Beach for many things:
The international crowd of art appreciators and artists
Exhibitions of the world's top famous art galleries
Beautiful, carefully selected art objects and installations
A modern feel of cutting-edge esthetics
You'll be treated to all kinds of art, with hundreds of booths organized by leading galleries and leading artists at every step. Every square meter of this venue is filled with art, and you'll be part of this art heartbeat for several days.
The Time to Buy Tickets Is… Now
For interested visitors: please don't postpone the ticket purchase until the last moment. One-day entry costs $65, which gives you access to all public-access installations and sites. Please take into account that some venues are available only to visitors with VIP passes.
It won't be possible to buy tickets upon arrival at the Miami Beach event; only online purchases are available this year. The show will host a limited number of people every day, on each of the three days. Therefore, you risk missing out on the year's most significant art aficionado gathering if you don't take care of access now.