The Best of Modern and Contemporary Art at MoMA in New York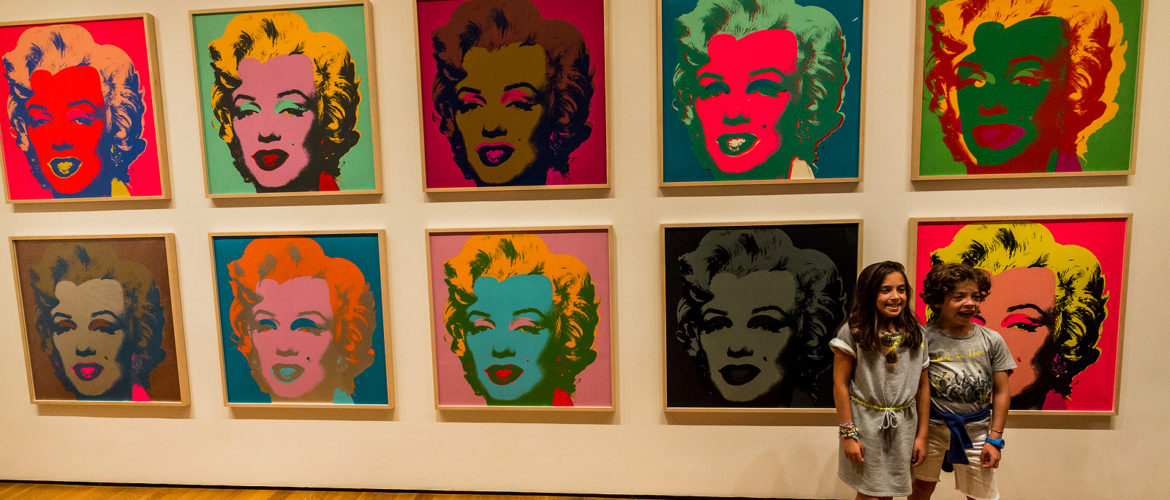 The Museum of Modern Art (MoMA) is the third most visited museum in the United States. It is also among the top twenty most visited modern and contemporary art museums in the world, making it one of the main attractions of New York.
MoMA is located between Fifth and Sixth Avenues, adjacent to Rockefeller Center. This is the world's first museum of modern and contemporary art. After its opening, the idea of creating such institutions spread to other cities of the world. It is also interesting that the location of the museum next to Rockefeller Center is far from accidental. The fact is that MoMA owes its creation in 1928 to the Rockefeller family.
Initially located in several halls of an ordinary office building, the Museum of Modern Art moved to a new building in 2004, which was designed by the Japanese architect Yossi Taniguchi. The building itself is considered an undisputed masterpiece of contemporary art.
The fifth floor of MoMA is dedicated to temporary exhibitions and changing expositions. It features an extensive collection of sculptures and paintings, mostly works by famous post-impressionists such as Paul Cezanne. Among other highlights are works by Rousseau, Gauguin, Kandinsky, Lissitzky, Miro, and Duchamp. The Museum's collection also features some of the most famous and notable paintings in the world, including "Starry Night" by Van Gogh, "Avignon Girls" by Picasso, and "White on White" by Malevich.
It is best to go down to the fourth floor of MoMA by stairs because in this case, you will see Matisse's famous sculpture "Dance." On the fourth floor, you will find paintings and sculptures by modern artists, created in the 1940s-1970s.
The third floor of the Museum is dedicated to Design, Architecture, Photography, and Drawings. The second floor is home to several contemporary art galleries with constantly changing expositions. One of the most visited galleries during the warm season is the sculpture garden, which is located in the atrium of the building under the open sky. It features the famous work by Picasso "Goat" and a real piece of Paris – the entrance to the Paris Métropolitain, which was created by Hector Guimard.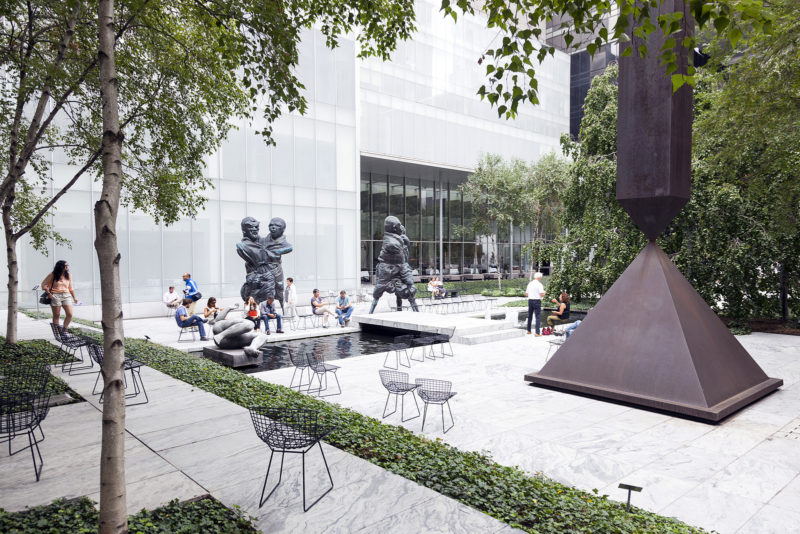 "Guillermo del Toro: Crafting Pinocchio" – contemporary art exhibition you don't want to miss
MoMA is now hosting a unique exhibition titled "Guillermo del Toro: Crafting Pinocchio." As the name suggests, it is dedicated to del Toro's first stop-motion animated film "Pinocchio," an innovative interpretation of Carlo Collodi's 1883 children's novel set in Fascist-era Italy. The exhibition, which coincides with the film's premiere, takes visitors on the set, allowing them to see how an international team of designers, artisans, and animators from the US, Mexico, and England worked together. It is on view through April 15, 2023.