Brad Pitt Has Debuted as a Sculptor at Finland's Gallery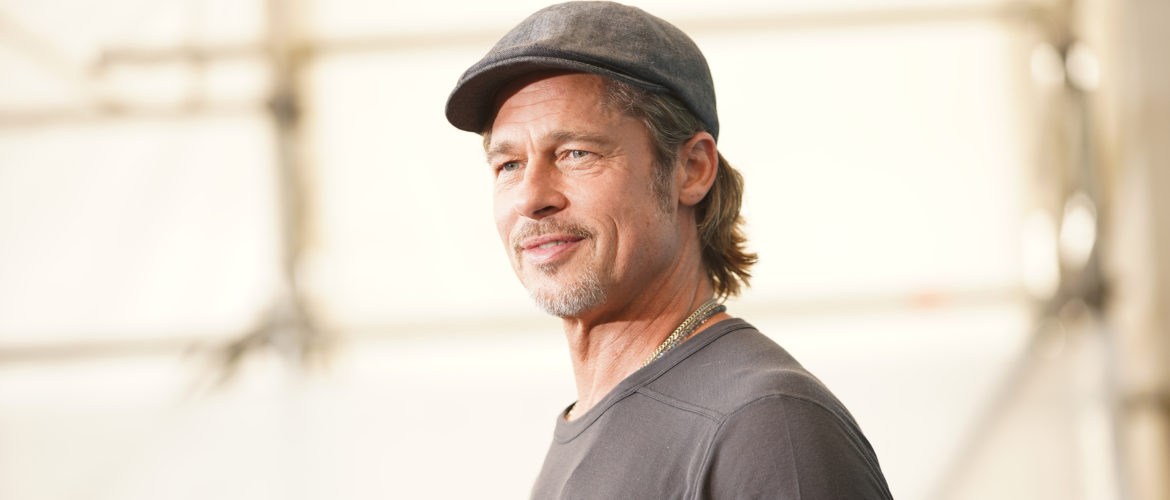 Over the weekend, the A-list Hollywood star Brad Pitt publicly debuted as an emerging sculptor with his first works on view at the Sara Hilden Art Museum in Tampere, Finland. Overall, the Oscar winner presented nine artworks, spanning from small items such as wooden candle holders to a large bronze coffin with faces, hands, and feet breaking through the surface. Neither did the actor attend the event, nor did he and the museum share any details about the success of the exhibition. Let's get a better look at the unexpected debut.
Brad Pitt Shows His Art for the First Time in Public
Brad Pitt is not the only one whose artworks are exhibited at the ongoing show. He shares the museum venue with artist Thomas Houseago and musician Nick Cave. "We," the title of the exhibit, will be on display until 15 January. The artworks presented by the famous actor vary in size and materials. For example, there is a large plaster wall sculpture and, at the same time, you can also see a miniature house made from what appears to be pieces of wood and some sort of tree bark. The naming of sculptures deserves special mention. "Slave to Our Vices," "Buried Needs," and "House-A-Go-Go" sound pretty symbolic.
Very little is known about Pitt's creative endeavors. He got into the world of ceramic art after his divorce from his long-term partner Angelina Jolie back in 2017. According to some sources, he also has his own sculpture studio in Los Angeles. Speaking of the celeb's love of art, he is more known for his impressive art collection. It contains works by Neo Rauch, Banksy, Danny Lyon, Thomas Houseago, Nacho Carbonell¸ Atelier Van Lieshout, Winston Churchill, and Charles Ray, among others. As a matter of fact, sculptures constitute the foundation of the collection, with paintings being in second place. Who knows, perhaps one day Brad's sculptures will be part of someone's private collection too.
Famous Actors Getting into the World of Art
The list of famous celebrities who are also artists is not big, and the number of those who get into art from other careers is even smaller. Whether Brad Pitt decided to demonstrate his passion or capitalize on his name–or both–remains unknown. Maybe, just maybe, the star decided to follow the example of Johnny Depp and release his deep passion for art. If you are in Finland, make sure to visit the museum to look at the debut with your own eyes.