Caravaggio's Bacchus: The Italian Baroque Masterpiece Explained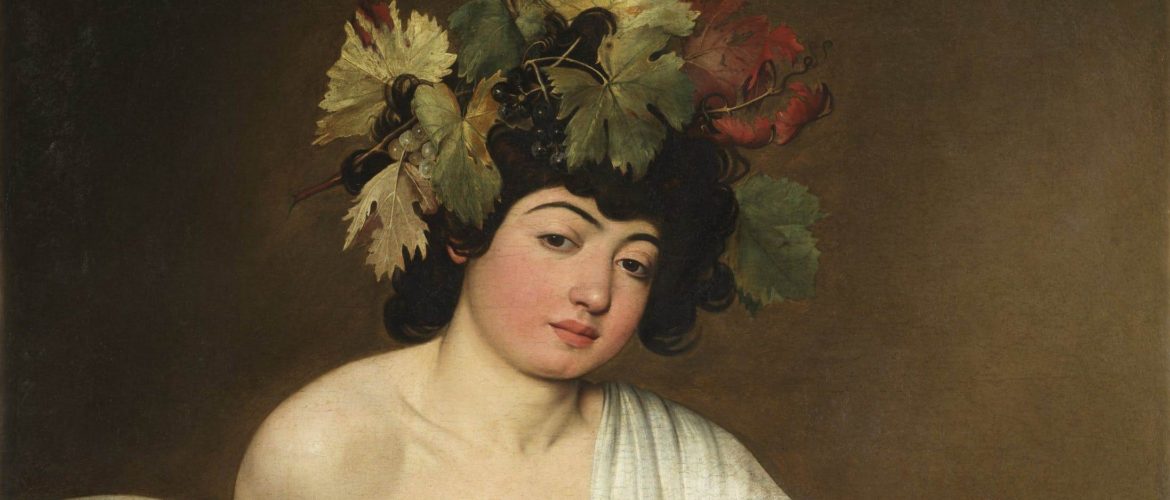 How many times in life have you seen the artwork in the picture? Many, one or two, or never? The represented painting is the Italian Baroque masterpiece by Michelangelo Merisi, also known as Caravaggio. So many people saw it in history books, art blogs, and videos. The overall aesthetics of a piece is partly to blame, but it is far from the whole picture that you will be able to see below. So why is "Bacchus" so "intoxicating?"
Bacchus: The Italian Baroque Masterpiece That Invites Curiosity
Let's start from historical facts that are mostly agreed upon by the majority of the art community. Bacchus is the incarnation of Dionysus, the god of wine, ecstasy, and carnal desires in Greek mythology. He is also known to be a patron of fertility and theater – every year, people would organize a series of celebrations called "Great Dionysia" to honor the god. So, the Italian Baroque masterpiece is all about one god. But why on earth is he depicted as a teenage boy, whom people of the past wouldn't normally associate with the god of wine?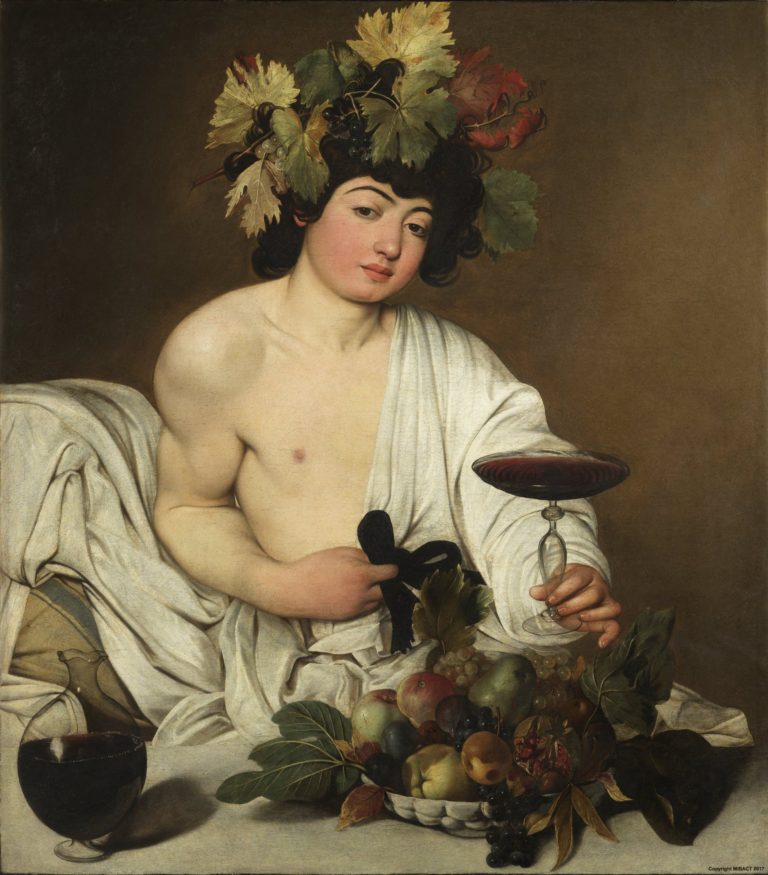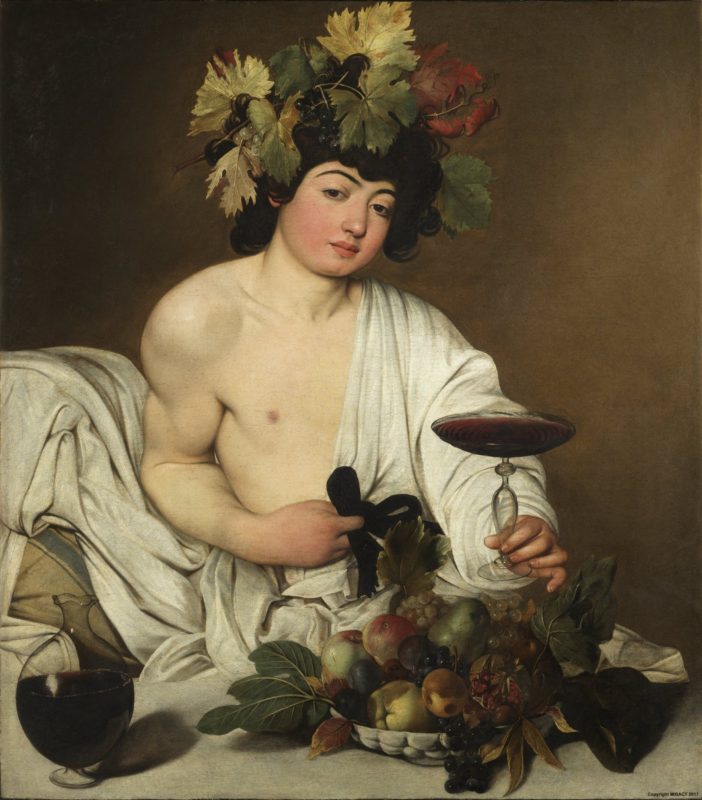 While there are several reasons for the painting's dazzling popularity, one of the most potent ones is that Caravaggio painted a god in a rather unusual image and setting – and he did it in a high style. The thing is that Dionysus was often viewed as a god leading triumphal parades with animals, people, and tambourines. Such a frenzied way of celebration has nothing in common with what we see in the Italian Baroque masterpiece. A serene tipsy boy invites a viewer to sit and drink wine with him. His eyes are seducing, yet you don't feel their pressure on you. With grape and vine leaves in his hair, Bacchus relaxes in front of a bowl of fruit, with some of them being already overripe. It is a subtle and realistic allegory of hedonism being a finite and imperfect destination.
"Bacchus" is a fine example of something being perfect and imperfect at the same time. The striking realism and emotion conveyed by Caravaggio were on a whole different level as compared to the artworks by his contemporaries. Truth be told, there are a lot of interpretations of symbolism behind the artwork. However, it is hard to argue the brilliance and exoticism with which he painted his characters.