Complete Student's Guide to Digital Art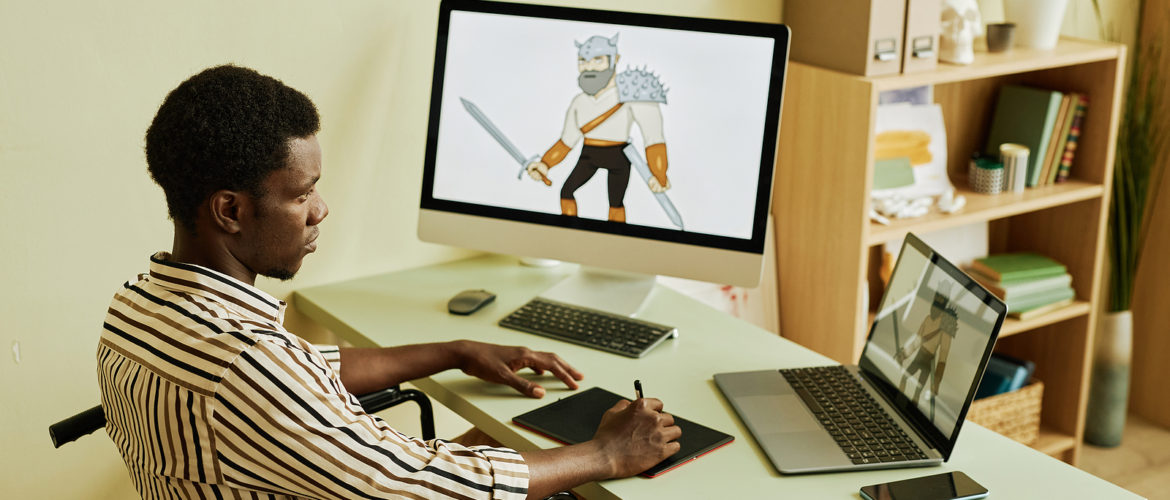 If you are a beginner in digital art and want to master this amazing form of creativity, here you have a complete student's guide that will help you find out the fundamentals of digital drawing and painting.
What is digital art?
While some artists use paints and brushes to create their masterpieces, others use modern technologies in their work. This way of expressing creativity is called digital art. Thus, digital artists are the same artists, but they present their artworks on digital displays or create them with various software programs. Sometimes, artists combine traditional art with digital art, scanning their hand-made works and finishing them using specialized computer software. Other popular forms of digital art include the manipulation of video and images, animation, and 3D virtual sculpture renderings, among others.
In other words, digital art is a mix of art and technology, which provides many brand-new ways to create artwork.
Types of digital art
Digital art is divided into three basic categories: digital photography, digital painting, and fractals, each subdivided into several subcategories. The artist can combine some or all of them to create their own vision.
Digital photography. The artist utilizes a digital or conventional camera and then digitizes the photographs with the use of special software.
Photo painting. The artist combines painting and photography, using image editing and paint software in their work.
Digital collage. The artist combines different virtual images and textures into one artwork.
Integrated digital art. The artist combines a number of techniques to create a single artwork.
Digital painting. The artist creates images totally in the virtual computer environment.
Vector drawing. The artist creates images totally in the virtual environment with the help of vector drawing software.
Fractals. The artist creates art through mathematical manipulations.
Things you need in your digital art toolbox
Wacom tablet. Despite the fact that students use all kinds of computers and software, they all seem to agree that Wacom tablet is the best choice for creating digital art.
Pencil and paper. Just like other artists, digital artists cannot do without a pen and a piece of paper.
Drawing programs. You do not need anything fancier than Photoshop to get started.
3D software. High-quality 3D software may occur to be pretty expensive, but it is still a must-have for digital artists.
Tips for being a better digital art student
1. Be social
Find a local community of artists who can share with you their knowledge, but do not limit yourself by consulting artists only. There are a lot of other creatives who deal with art daily (e.g., photographers, museum and gallery curators, art collectors, fine art shippers, etc.) and have a wealth of significant experience they can share with you. Besides, you can easily access digital art communities created online. Post your works and get as much input as possible at all stages of your process.
2. Learn 3D early
Knowing how to use 3D software is of great importance for digital art students. 3D software will show you many things related to creating shapes and volumes, correcting light and shadow, etc. It is a must-know for everyone who wants to become a professional digital artist.
3. Visit museums and galleries
When you visit a gallery or museum, you get engaged in learning outside your campus. This type of learning makes you move forward, helps find out some new ideas for your work, brings happy memories, and simply inspires you.
4. Be persistent
Everyone can become a professional digital artist. What you need to do is to believe in your skills, get stuck to your course, and work as hard as you can. If digital art is what you really want, you will make it.
5. Take your time
You cannot become a superstar overnight. Do not hurry – be consistent and reliable, and keep improving your experience and skill sets slowly but steadily.
6. Follow your tastes
Be stubborn about your tastes. Do not let industry standards, somebody's opinion, or random people's comments in forums override your own beliefs. You cannot satisfy everyone, so why take it personally?
Hopefully, this information will come in handy in your first steps to becoming a professional digital artist. Good luck!