Echoes of My Mind: Cartoon-Style Memories of Luxolo Witvoet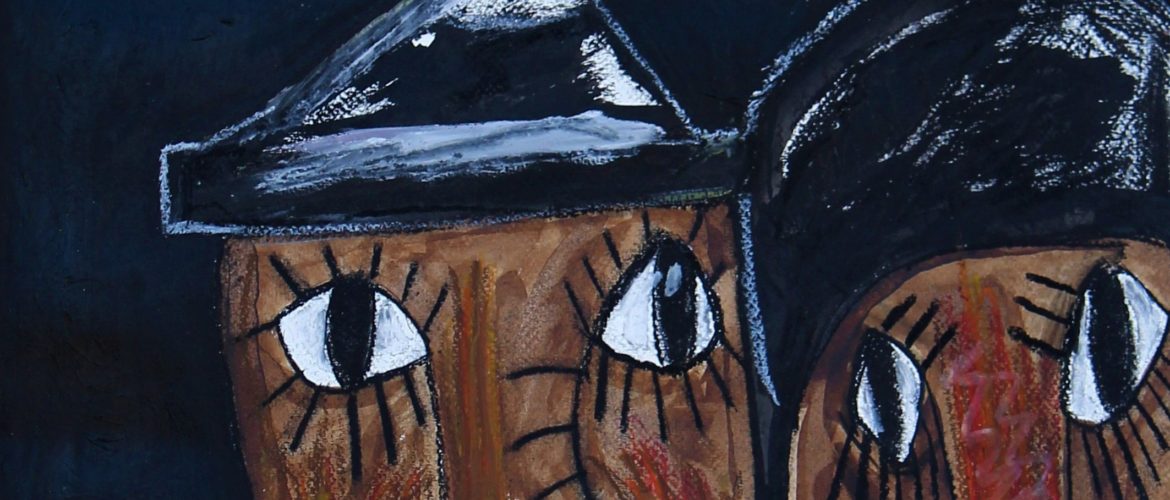 On June 2, Cape Town's art gallery Nel presented a new exhibition by Luxolo Witvoet, titled "Echoes of My Mind." It features a series of paintings that pay homage to DRUM magazine, once described as "the first black lifestyle magazine in Africa," which shed light on the township life under apartheid. Using cartoon-style artworks, the South African artist recreates reality and uses memory as a source of reference.
How often do people give credit to what shapes them once they enter this world and become part of the bigger community? The shared experience is what helps us identify with each other, build a family, enhance the culture of our people, and form what Ancient Greeks once called éthnos as a complex socio-cultural phenomenon. Understanding the significance of the past and its influence on you and your culture is a privilege that everyone deserves to have and experience in full. "Echoes of My Mind" is the visualization of what once played a defining role for the artist and his community when he was a child.
Echoes of My Mind: Cartoon-Style Memories of Luxolo Witvoet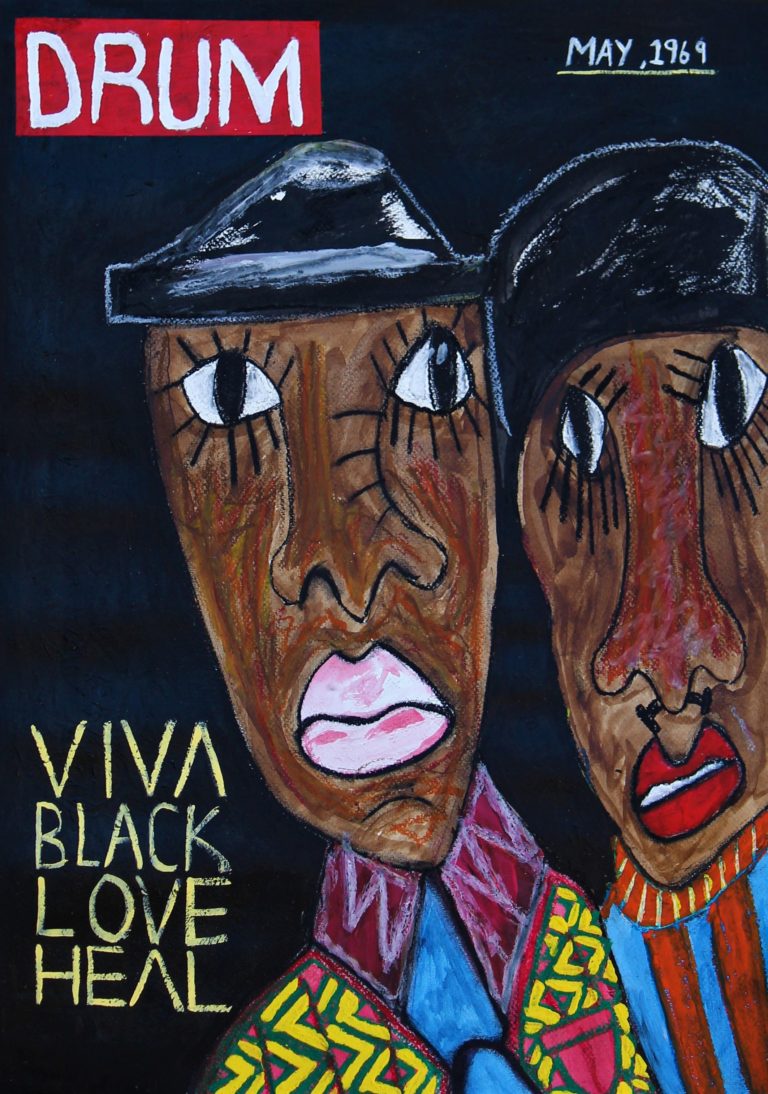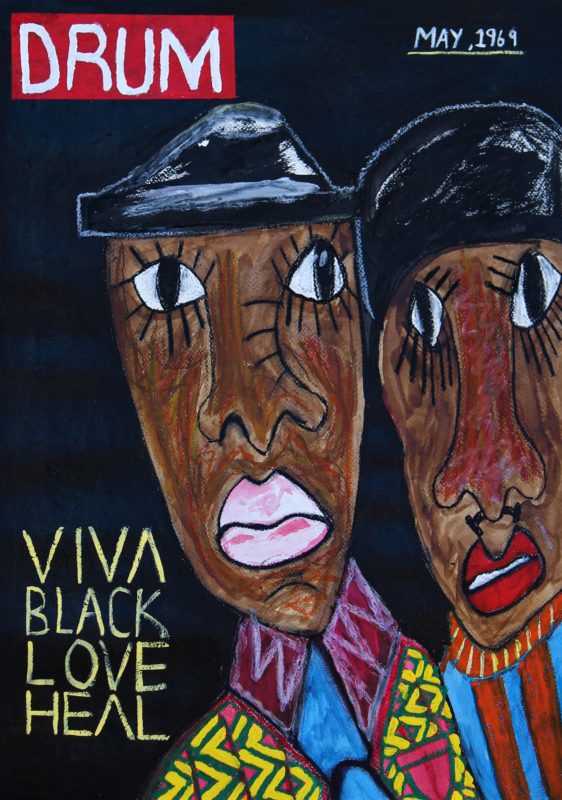 "Echoes of My Mind" doesn't try to be figurative and realistic. Luxolo Witvoet draws inspiration from distant memories that, apparently, have no exact margins and straight lines. Balancing between painting and drawing styles, featured pieces perfectly capture the mood of the exhibition and make you believe that you are looking through the prism of time. When asked, the painter explained that he had no one source of faces to depict: some of them were found on the pages of family albums, some came from pure memory, and some others were found in magazines featuring jazz artists whose music Luxolo Witvoet enjoyed listening to.
DRUM was one such magazine. Being among the most popular magazines in South Africa in the second half of the 20th century, it became a mirror of the culture, dreams, hopes, and struggles that the first township dwellers of South Africa had. It was a magazine about real people and their lives – and so is Luxolo Witvoet's "Echoes of My Mind." By painting the distinguishable DRUM logo in every painting, the artist continues the fight for human recognition and gives credit to the socio-cultural notion that once shaped his reality and the reality of the community where he belongs.
Luxolo Witvoet's "Echoes of my Mind" at Nel will be on view through June 30, 2022. Make sure to visit the exhibit and explore contemporary African art by yourself!
Photo courtesy of Nel Art Gallery