Everything You Should Know About Digital Art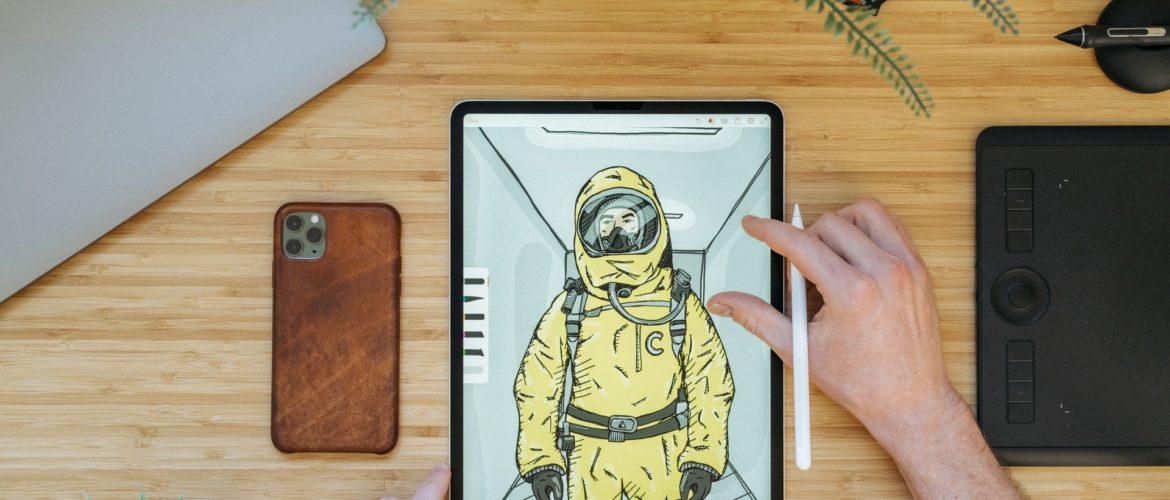 The debates about contemporary art have been going on for a very long time. Since the second half of the 20th century, many art lovers have argued about whether new types of art can be considered fine art or just provocative creativity. In this blog post, we will discuss digital art as a genre of contemporary culture.
What is digital art?
Digital art is generally referred to as works by artists who use various graphic editors and other computer programs in their art. This modern art trend requires having special skills. It is necessary to master the technology and the interface of graphic editors, as well as numerous digital tools.
Basic types
1. Digital painting
Digital painting has become a powerful way to express oneself creatively. Many illustrators do both commercial and in-house projects. They particularly create various digital illustrations widely used in web design.
2. Typography
Typography is another vital aspect of computer art. Using fonts, designers and digital artists create posters, images, and website designs. Original fonts combined with eye-catching graphic elements and a vibrant color palette look truly stylish and unique.
3. 3D modeling
3D modeling is getting increasingly popular in web design and is used as images for backgrounds, icons, and other decorative elements. It is not enough to have imagination and drawing skills to create 3D images. Programming for 3D is quite sophisticated and requires specific knowledge.
4. Animation and motion design
Animation is a relatively young genre of digital art. Movement always attracts attention, so animation elements and transitions look spectacular for viewers. It is also a highly popular genre in the web design industry.
Digital artist is a fascinating and versatile profession. If you have the skills and desire to master technology, there is plenty of work to be done. Good luck!