Field of Vision, a Unique Five-Person Exhibit at Peter Blum Gallery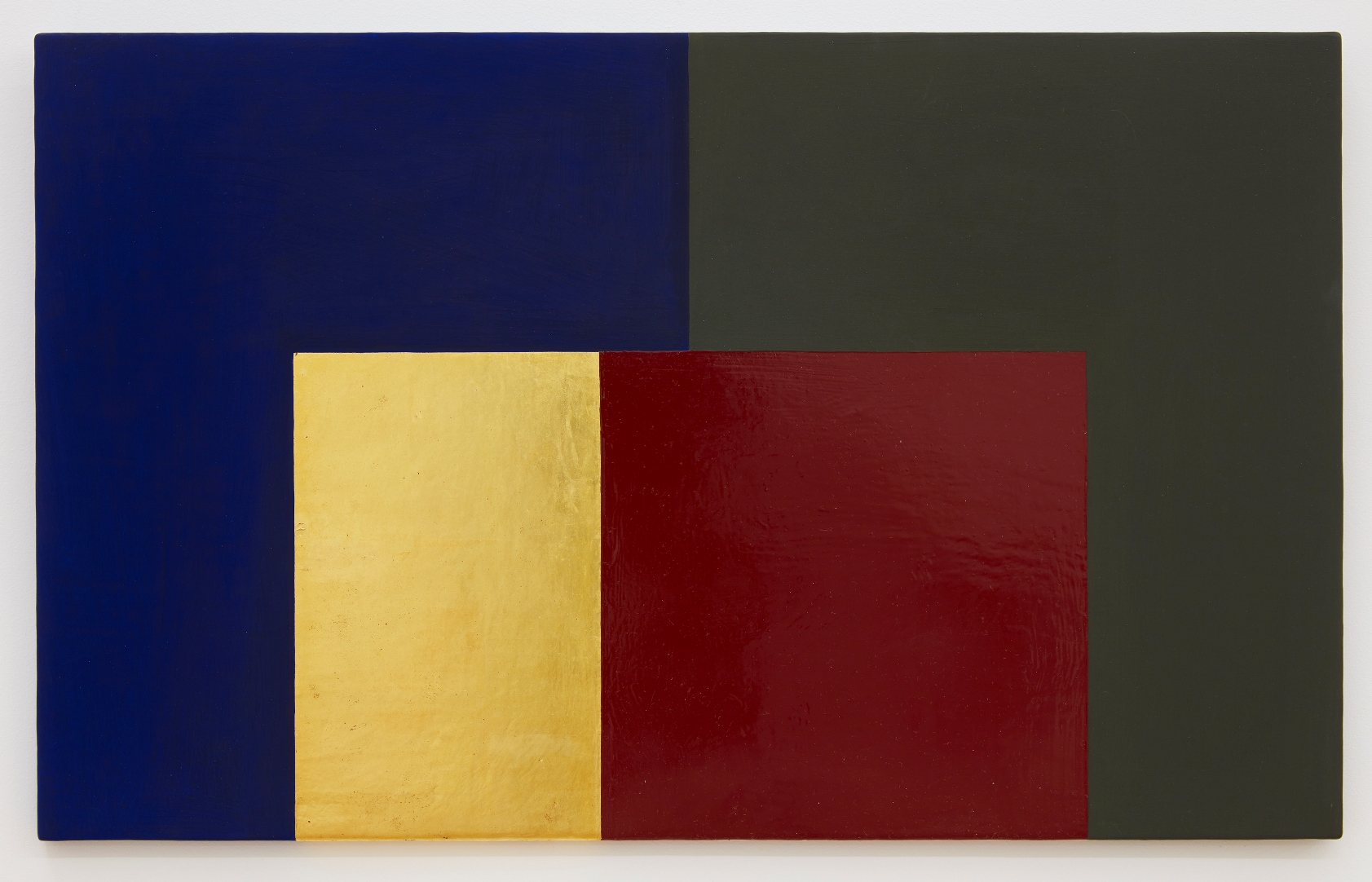 Artists have their own language. It is not made of words and sounds but rather of shapes, lines, and a sense of dynamic. The most amazing thing is that the key to understanding this language is never the same and differs from viewer to viewer. Another remarkable thing is when several languages are combined together, with each one preserving its own independence. It is what you can now see at the unique five-person exhibit "Field of Vision" at Peter Blum Gallery, one of the best art galleries in New York.
Field of Vision, a unique five-person exhibit at Peter Blum Gallery
"Field of Vision" has brought together five talented artists: Sarah Crowner, Patricia Treib, Suzan Frecon, Kamrooz Aram, and Rebecca Ward. Each painter is recognized for their own distinguished style and painting technique making their works deeply intuitive and sensorial.
Sarah Crowner (b. 1974) creates stitched graphic paintings using repeated patterns in a collage-like process. The artist focuses her work on surface and texture, often revealing the painting's composition and construction.
Patricia Treib (b. 1979) is a master of abstract art. Her pictorial language consists of lyrical and fluid abstractions with distinctive shapes resulted from the process of repetition and refinement.
Suzan Frecon (b. 1941) mixes oils and pigments to differing effects to create her asymmetrically balanced compositions in exact proportional and spatial relationships. Her visually stunning paintings perfectly suit the charged atmosphere of this unique five-person exhibit.
Kamrooz Aram (b. 1978) reconsiders ornamental and decorative art, meticulously building the bridge between traditional non-Western art and Western Modernism. Often referencing the exoticized arabesque in his abstractions, the prominent Iranian artist creates captivating paintings that speak to the viewer's soul.
Rebecca Ward (b. 1984) impresses the audience with her multidimensional geometric abstractions that she creates by deconstructing the canvas. The artist uses this innovative technique to demonstrate how flexible the physical structure of the painting is.
"Field of Vision" is a profound exploration of different languages and approaches to painting and abstract art overall. This outstanding five-person exhibit runs at Peter Blum Gallery through July 30, 2021, so be sure to visit the show if you happen to be in New York this month.