Italian Art of the Proto-Renaissance Period at the Hermitage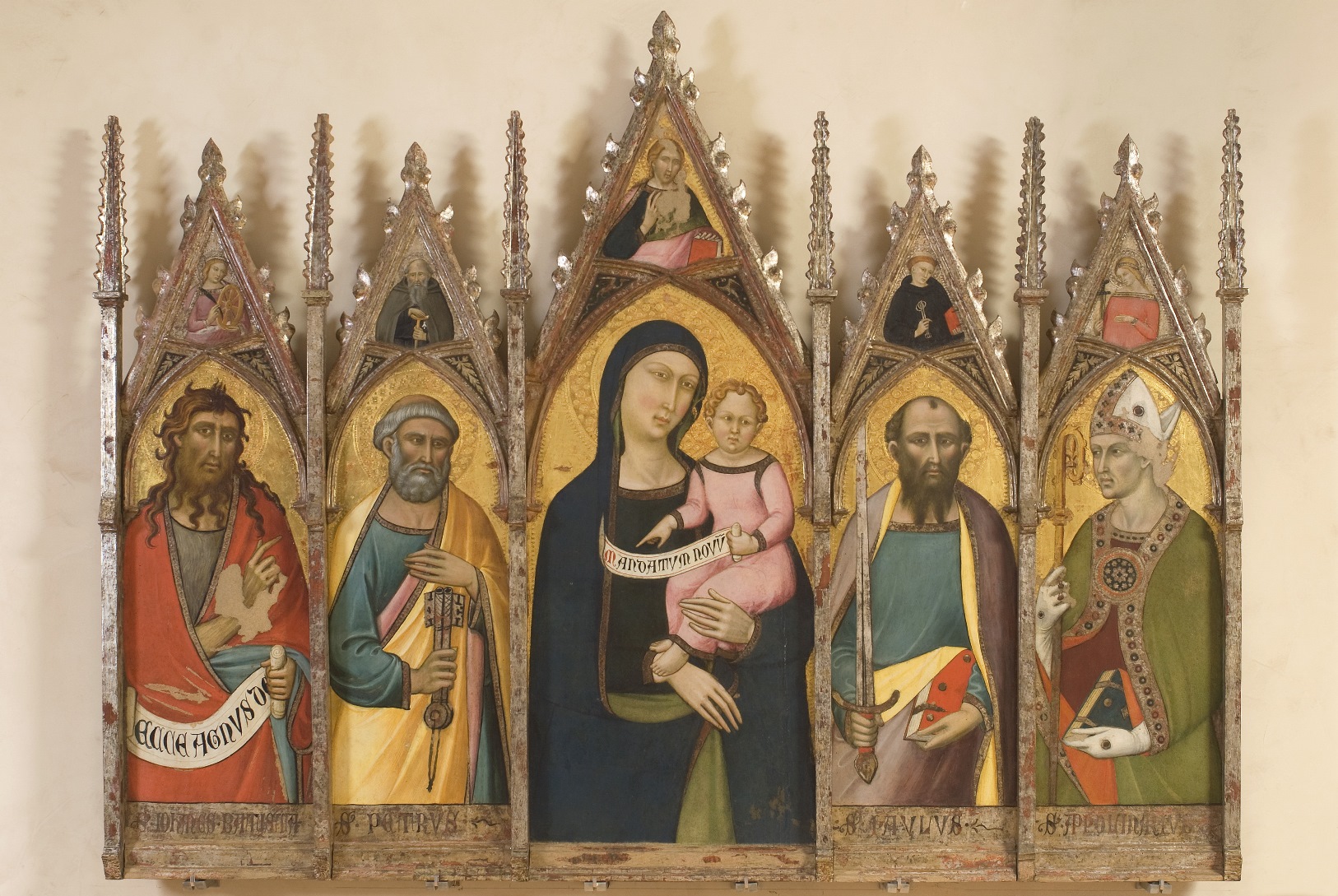 Art exhibitions come in all shapes and sizes. Some feature cutting-edge art, while others pay tribute to the masters of the past. There is also a special type of exhibition, which is devoted to exceptionally rare art that most people can see only once in their lifetime. The State Hermitage Museum in St. Petersburg, Russia, is now hosting one such unique exhibit. Titled "Arts of the Middle Ages. Masterpieces from the Galleria Nazionale dell'Umbria," it features Italian art of the 13th – early 15th centuries, a period that is widely known as the Proto-Renaissance. Let's get a closer look at this outstanding exhibition of important art.
Italian art of the Proto-Renaissance period at the Hermitage
The exhibition features a collection of nearly 40 paintings, sculptures, and works of religious art brought to Russia straight from Perugia, Italy. Never before have all these artworks been exhibited at museums other than Italian. Such an extraordinary showcase of important Italian art has become possible due to the close collaboration between the Hermitage Museum and the Galleria Nazionale dell'Umbria in Perugia.
Mikhail Piotrovsky, General Director of the State Hermitage Museum, said in his opening speech, "This exhibition can tell of many things: it speaks about how an icon turns into a painting, with all the positive and negative aspects of that transformation." Indeed, the exhibition is full of remarkable works by both anonymous masters and some of the most celebrated artists of the time, including Arnolfo di Cambio, Lorenzo and Jacopo Salimbeni, Duccio di Buoninsegna, and Gentile da Fabriano, among others.
Every piece of art featured at the exhibition has great artistic and historical value. For example, you might want to find out more about Madonna and Child with the Passion by the Master of Farneto and Madonna and Child or Magnificat by Gentile da Fabriano. It is worth noting that the event is dedicated to the memory of Tatiana Kustodieva, the keeper of Italian art at the Hermitage Museum. "Arts of the Middle Ages. Masterpieces from the Galleria Nazionale dell'Umbria" is on view through August 22, 2021.