Kacho-e Art by Koson Ohara at Ronin Gallery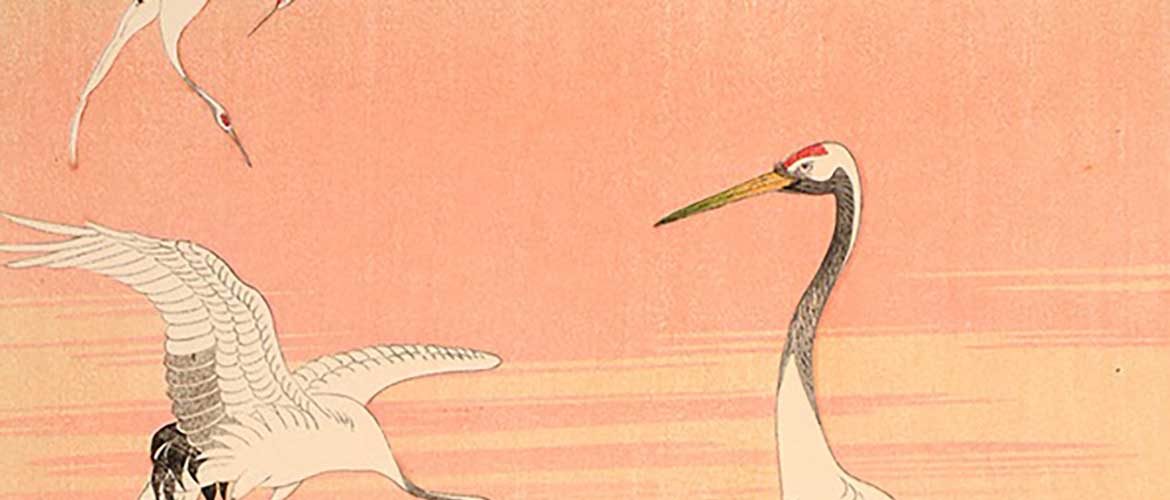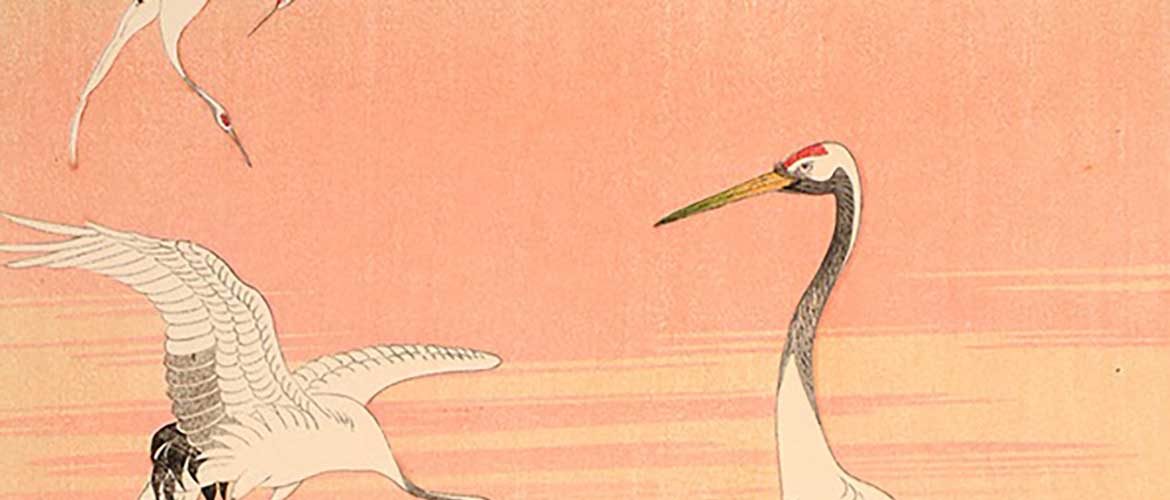 Have you ever heard the term "kacho-e"? Little do western people know about one of the most sublime and dazzling traditional genres in Chinese and Japanese painting. Kacho-e literally means "bird-and-flower pictures" and is known for its soft colors and a strong focus on fauna and flora. Thanks to Koson Ohara, the master of kacho-e art, the unique genre was introduced to American art collectors and an international audience overall. Today, the collection of Ohara's notable woodblock prints is on view at Ronin Gallery, and you should definitely take a look at it.
The richness and beauty of kacho-e art by Koson Ohara
Ronin Gallery's virtual exhibition of Koson Ohara (1877-1945) is yet another proof that works by the Japanese master are still vital for the contemporary art industry. The exhibition is titled "Featured Artist: Koson (aka Hoson, Shoson)," which underlines another important fact about the artist. Koson Ohara, whose birth name was Matao Ohara, changed his name several times throughout his career and now is known as Koson, Shoson, and Hoson alike.
At the beginning of his artistic path, Koson Ohara was a teacher at the Tokyo School of Fine Arts where he met the American collector and admirer of Japanese art Ernest Fenollosa. In 1905, Ohara started producing woodblock prints. Fenollosa, who was the curator of Japanese Art at the Museum of Fine Arts Boston at the time, was amazed by the work of the Japanese master and motivated him to export his kacho-e art prints to America.
Though Koson Ohara's main focus was always on kacho-e, he also created prints dedicated to the Russo-Japanese War and tried his hand at genre landscapes. But bird-and-flower woodblock prints were what eventually made Ohara internationally recognized.
As of today, works by Koson Ohara are kept in a range of the leading art museums worldwide, including the Museum of Fine Arts Boston, the Metropolitan Museum of Art, and the Freer Gallery, among others. However, thanks to Ronin Gallery, you can feel the magic of kacho-e art even without leaving your home. Koson Ohara's art is like the poetry of earth: it evokes visceral feelings and allows you to get back to nature, the bedrock of shared peace.