Ken Venturi once said, "The greatest gift in life is to be remembered." Musicians are known for their catchy songs, poets are recognized for their dramatic poetry, and painters are remembered for their timeless paintings. On July 7, the legendary Russian artist Mikhail Zvyagin celebrated his 90th anniversary with a new painting, one more amazing and yet unique work in the portfolio of the prominent master. Let's get a closer look at the life and work of the living icon.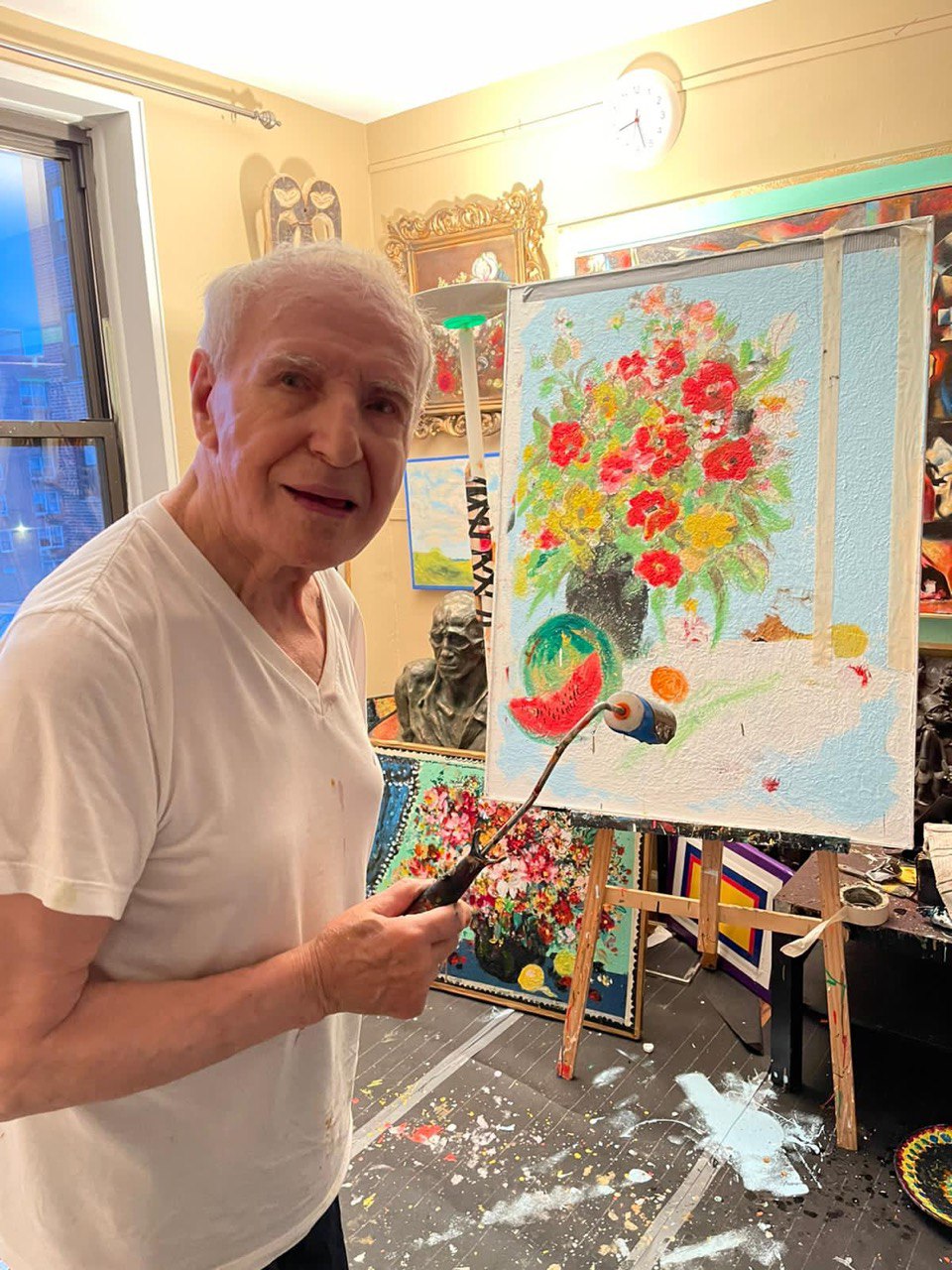 Mikhail Zvyagin creates a new painting to celebrate his 90th birthday
Mikhail Zvyagin was born in Leningrad – now Saint Petersburg – in 1931. His childhood was in turmoil since he grew up in the Second World War and went through the famine. Later in life, the painter would get back to the distant and painful past in his works.
Zvyagin discovered his passion for painting in the early years when his mother bought him colored pencils, paints, and sketchbooks. After the war, he pursued the career of an artist, entering different schools and colleges. In 1961, the artist graduated from Tavricheskaya Art School and got into the Artists' Union of the USSR in 1962.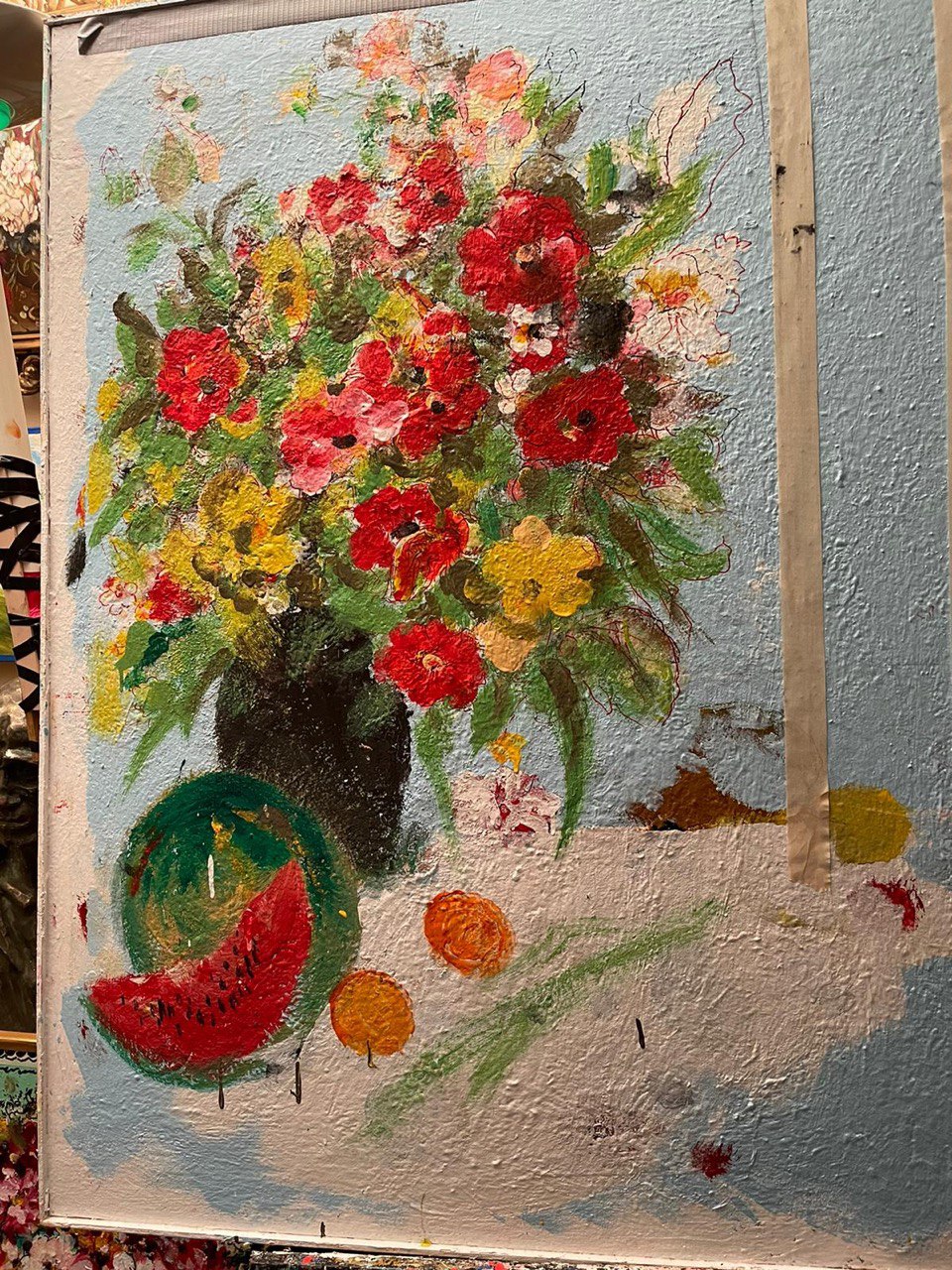 Throughout his long career, Mikhail Zvyagin has created dozens of poignant paintings that have become the reflection of his understanding of life. In his art, he often depicts the world of the 20th century, perhaps one of the most disturbing and tragic periods in human history. Unlike his previous works, Zvyagin's new painting created to celebrate his 90th birthday is of another kind. It is a still life featuring a bouquet of brilliantly colored flowers in a vase. Nearby, you see a watermelon and others fruits.
What does this new painting mean? Maybe, it is an embodiment of inner peace or fulfillment? Whatever it is, this work radiates sheer beauty and will become one more masterpiece the talented Russian artist will be remembered for. We wish Mikhail Zvyagin many happy returns of the day!