Showplace to Sell Franz Hagenauer's Metal Masks on October 23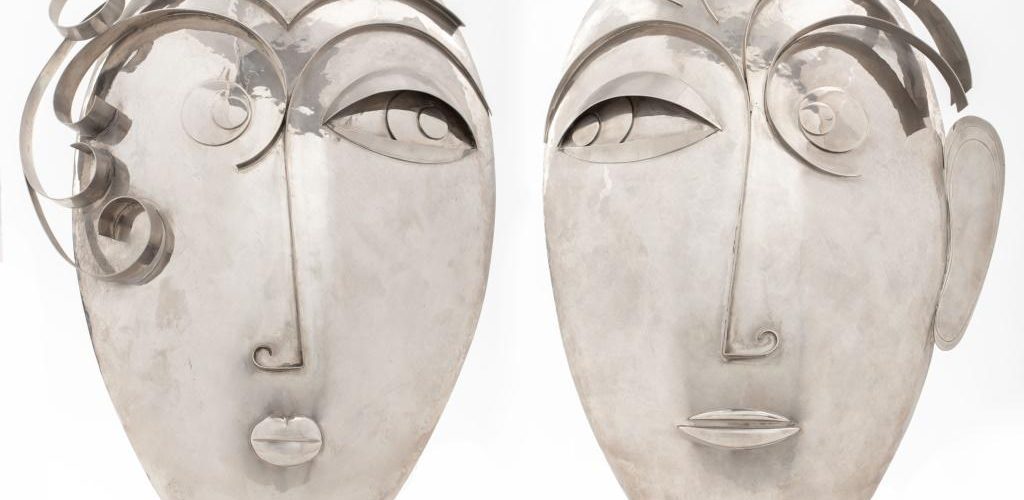 These days, auction houses are the only place in the world where you can find a luxury watch, a quartz crystal table lamp, Indonesian andesite sculpture, and oil painting at the same time. The scope of the items offered by auctioneers is indeed impressive, and if you know the places, you can find valuables of exceptional rarity. In case you live in New York City, you should try your luck at Auctions at Showplace. The antique store and auction house will hold its next traditional estate auction on October 23. Among the offered lots, there is a pair of metal masks by the prominent Austrian artist Franz Hagenauer.
Showplace to Sell Franz Hagenauer's Metal Masks on October 23
Before we get to the main highlight of the upcoming auction, let's take a look at other precious things that Showplace has to offer.
George III Silver Bread Basket
This large bread basket dates back to 1781 and was made by John Wakelin and William Taylor in London. Sides in the shape of a reeded lattice and a base chased with a band of acanthus leaves make this lot a decisive win-win for those who will manage to grab it.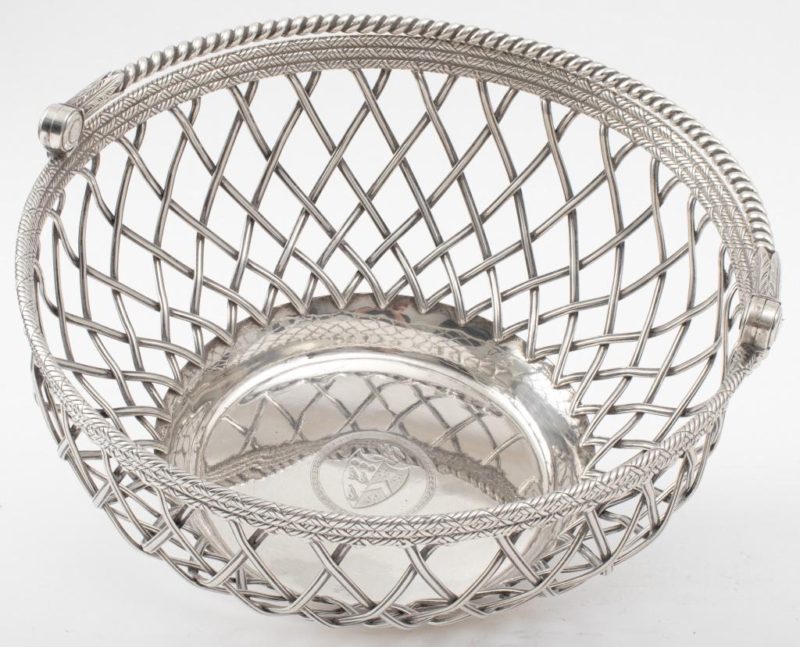 Grand Tour Marble Urns
This pair of antique Jaune de Sienne marble urns stand on octagonal bases and represent the magnificent beauty of the bygone era. Little is known about the pieces, but be careful not to fall in love with them at first sight.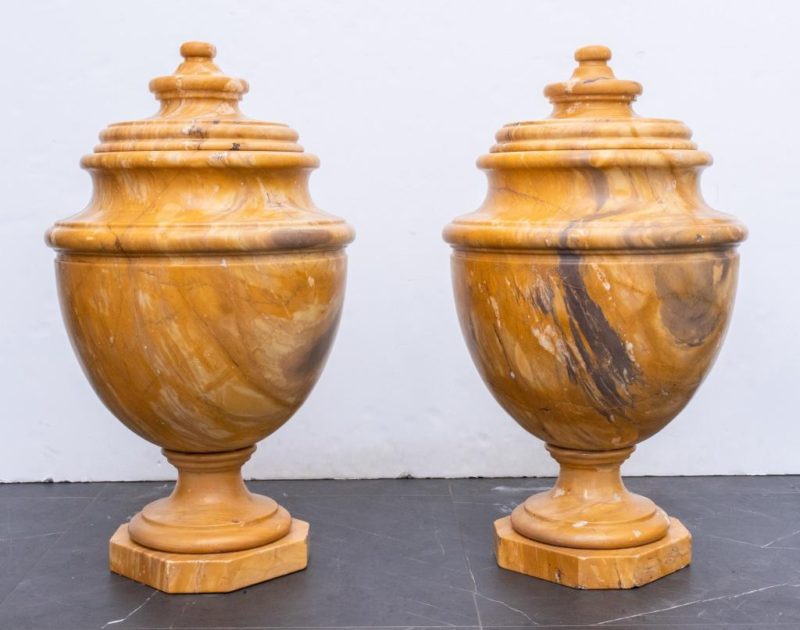 Italian Giltwood Girandole Mirrors
Two tall mirrors standing on wooden bases are remarkable examples of an Italian Baroque style. Special attention should be paid to foliate carved motifs featuring acanthus leaves. The chances are that the mirrors were used in an ecclesiastical context.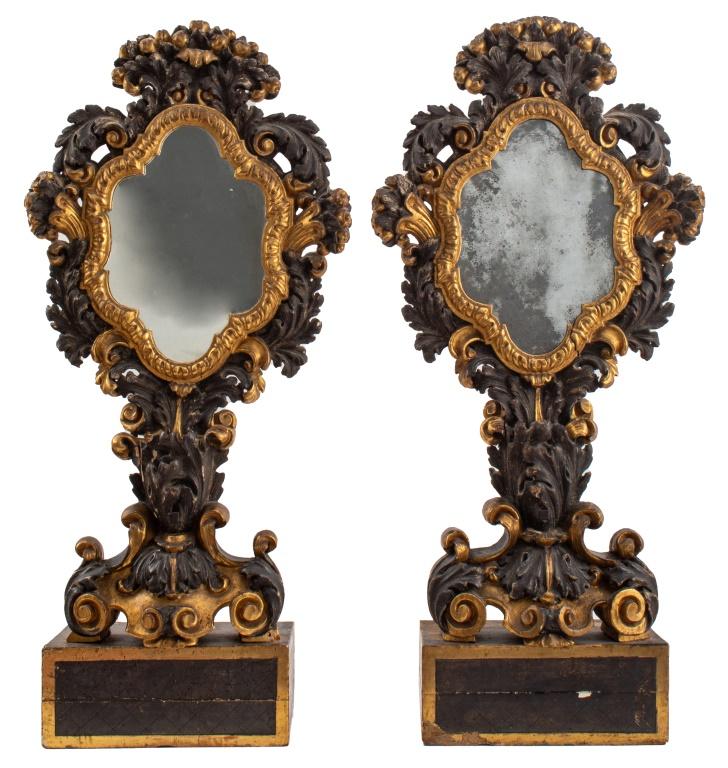 Gold Surrealist Pendant Necklace
A 14K yellow gold pendant includes a Bacchus-inspired mask designed by the surrealist artist Eric de Kolb. The pendant is detachable from the chain necklace, so you can store it somewhere separately if you want.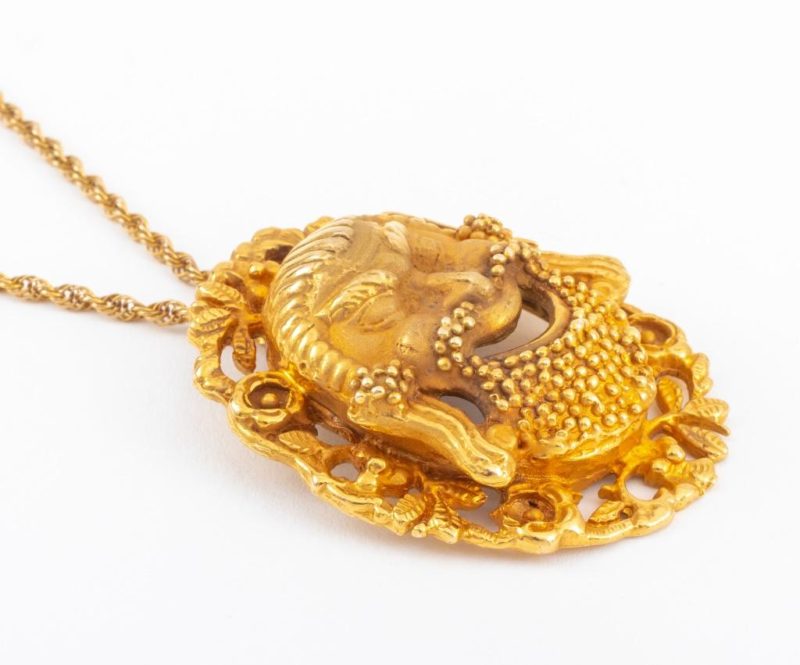 Art Deco Metal Masks
Finally, the main highlight of the show – Franz Hagenauer's masterpieces. These are the Art Deco female and male faces stylized and signed by the Austrian sculptor of the 20th century. They are estimated at $8,000 – $12,000.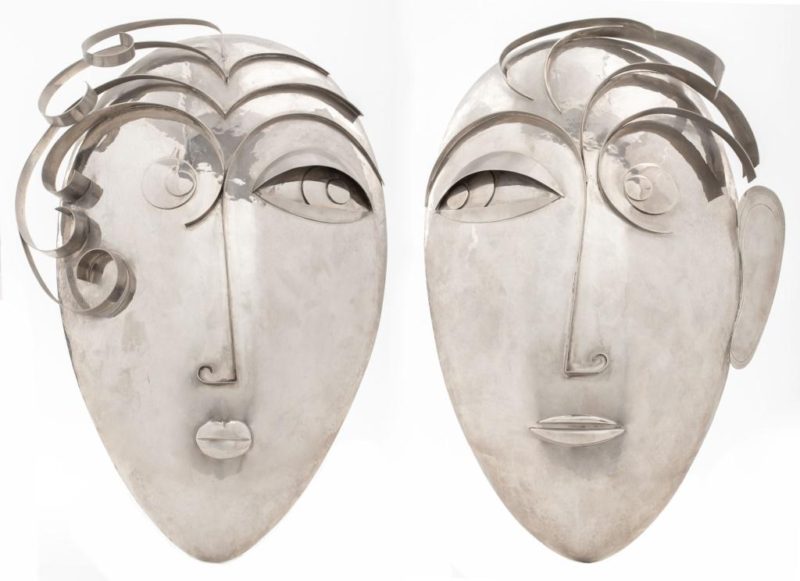 Ready to Bid?
Lots offered by Showplace are quite impressive, aren't they? While metal masks definitely steal the show, there are many other reasons to visit the auction. The live bidding begins on October 23, 2022, at 12 PM EDT.
Photo credit: Showplace Luxury Art Design Vintage/nyshowplace.com