The Armory Show 2023: Artists You Should Pay Attention To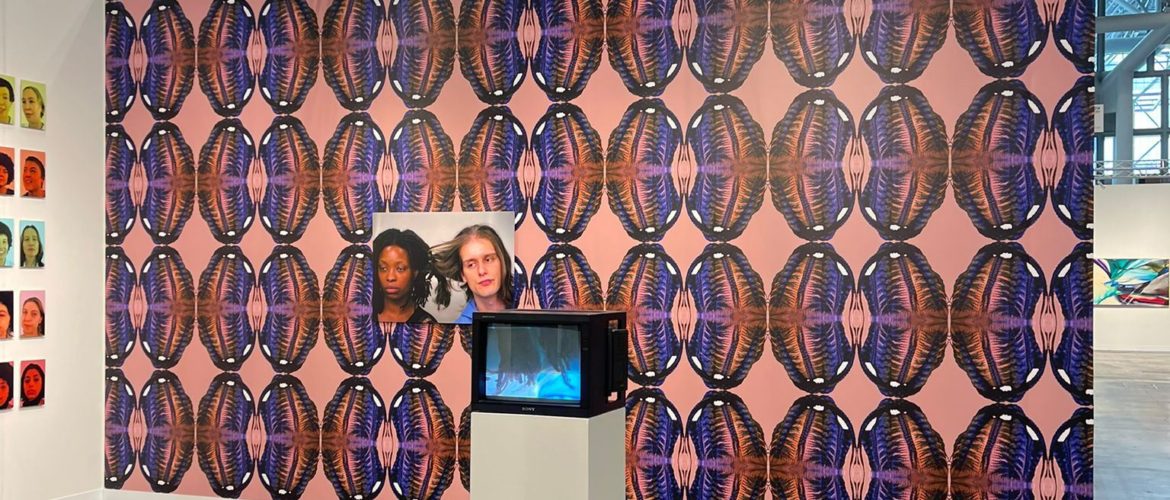 The Armory Show, New York's oldest and most important art fair, returned with its 2023 edition. During the three days it was open to the public (four, if you count the VIP Preview Day), the visitors of the event had the chance to see the crème de la crème of the contemporary art world in person. Take a look at the compilation of The Armory Show 2023 highlights to learn more about the current art trends and, possibly, find a new favorite artist.
The Armory Show 2023: Artists You Should Pay Attention To
Will Cotton 
Represented by the Paris-based gallery Templon, Will Cotton is a painter who creates art pieces that blend together fantasy and reality. His pieces feature hyper-realistic characters surrounded by cotton-candy pink fluffy clouds and giant confectionery. Cotton's The Cowboy, a painting of a cowboy riding a unicorn, was definitely among the highlights of The Armory Show 2023.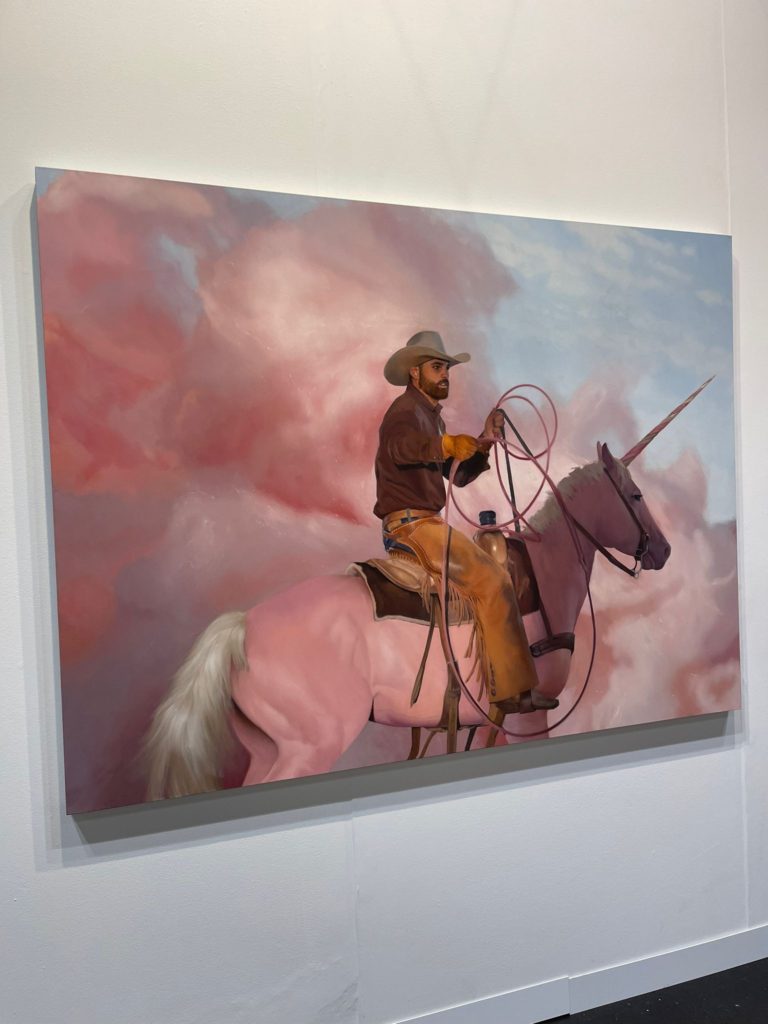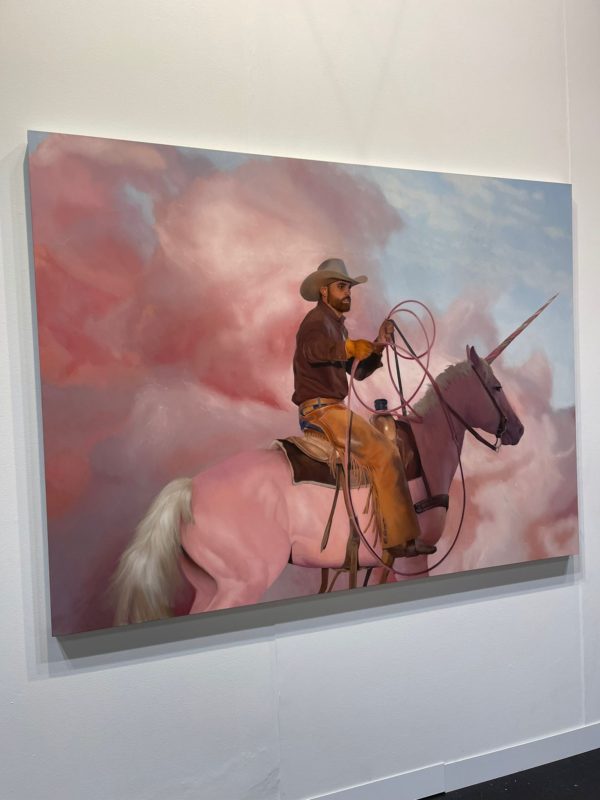 Marigold Santos and Rajni Perera
Marigold Santos and Rajni Perera presented their collaborative piece. As if crawling on the floor toward the visitors, a sculpture of a masked woman made from brown polymer clay became one of the most attention-grabbing works at the fair. Entitled Efflorescence / The Way We Wake, this piece looks like it is growing from or into the ground covered by fake plants. The mixed-media paintings on the walls visually support the sculpture, as if telling a story of an ancient deity through images.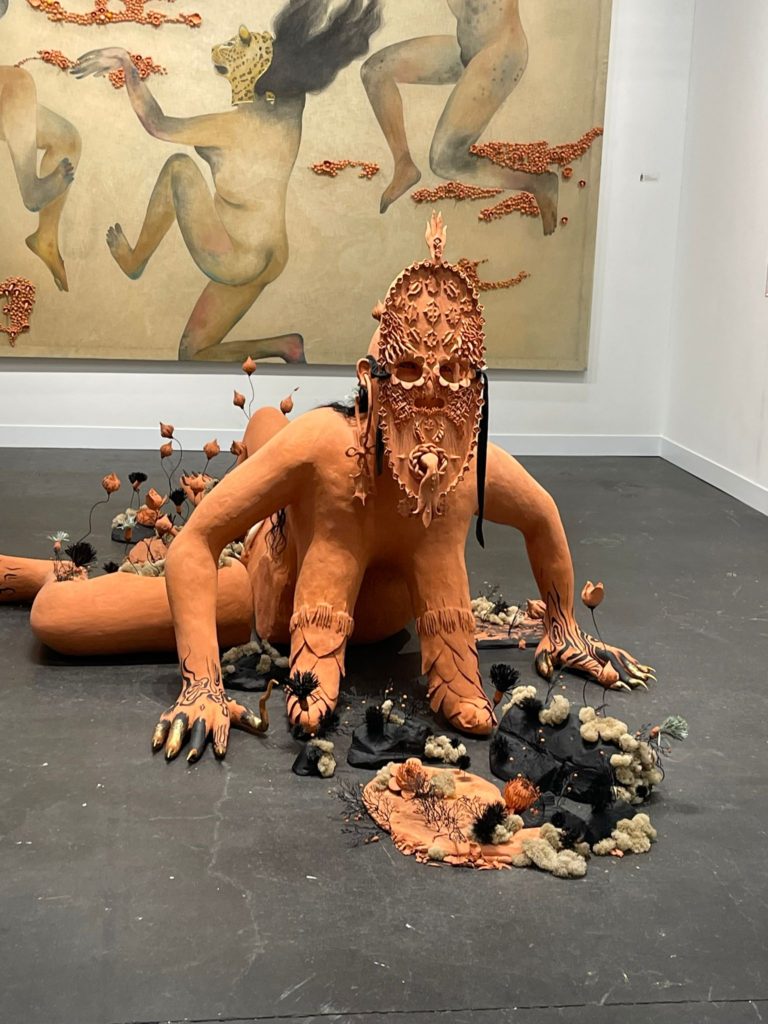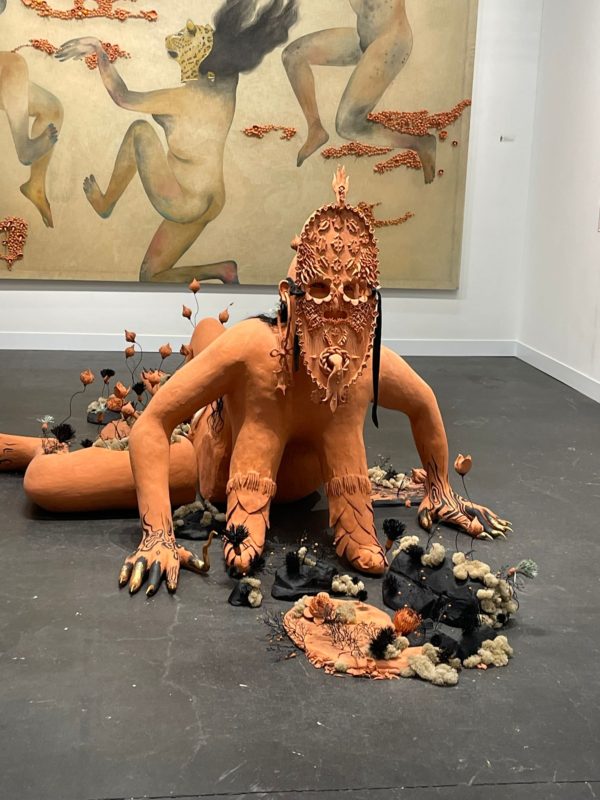 Cathy Lu
The installation titled Peripheral Visions by Cathy Lu can make you feel seen in a very literal sense of the word. In this unique artwork, water leaks from ceramic brown eyes mounted on the blue walls, reminiscent of waterfalls in traditional Chinese gardens.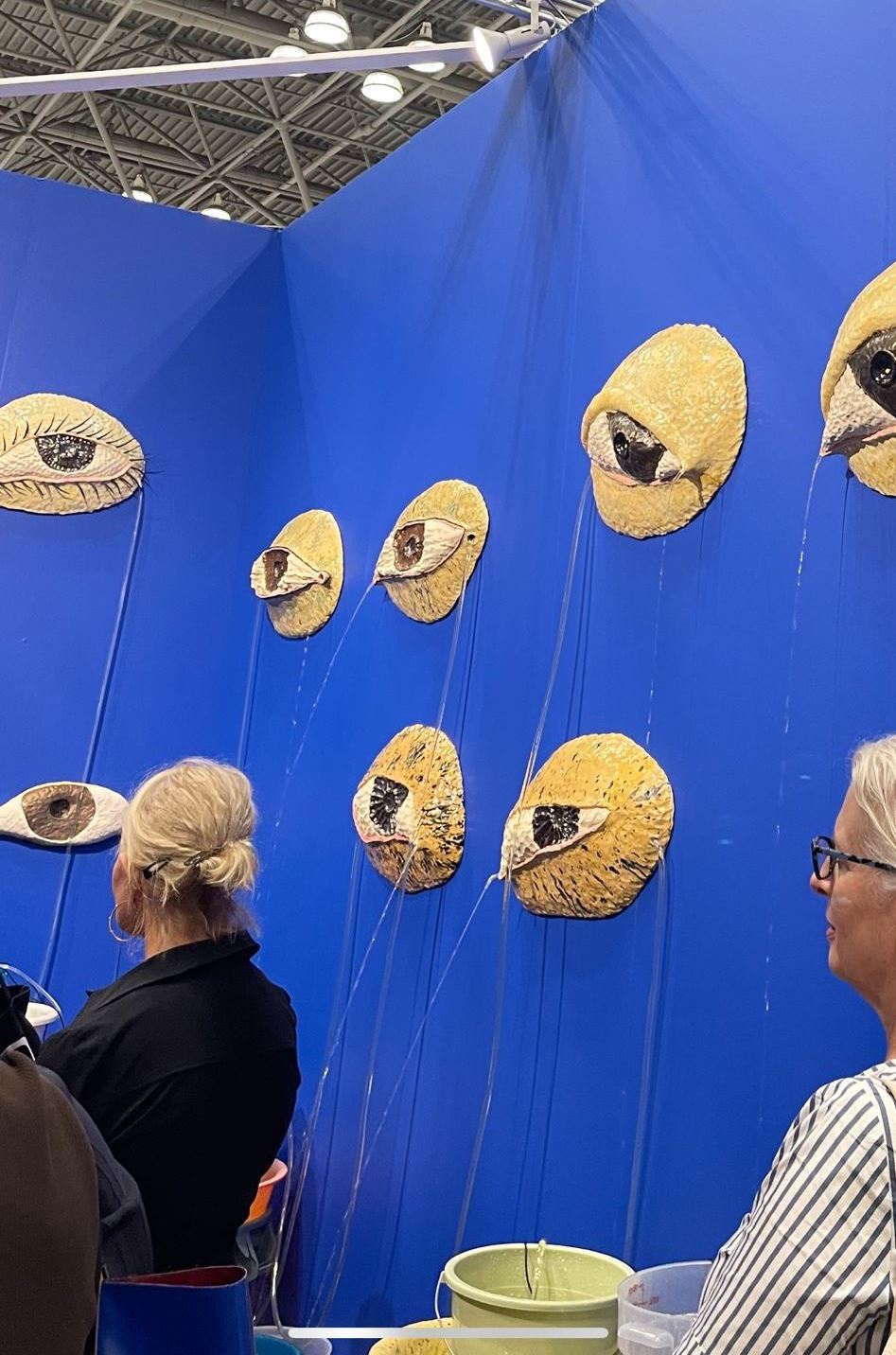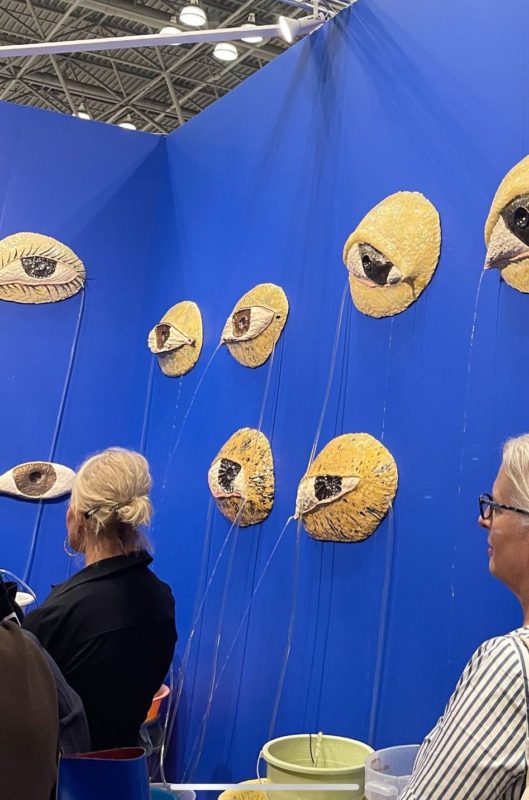 Sermin Kardestuncer
Do You Like This Country? is the name of one of the fabric-based pieces by Sermin Kardestuncer, featuring a photo of a person looking out of the window in the upper half of the piece and a black cloth covered in white stitches in the lower one. Being inspired by her father who was a tailor, Kardestuncer often incorporates stitching and knitting into her work.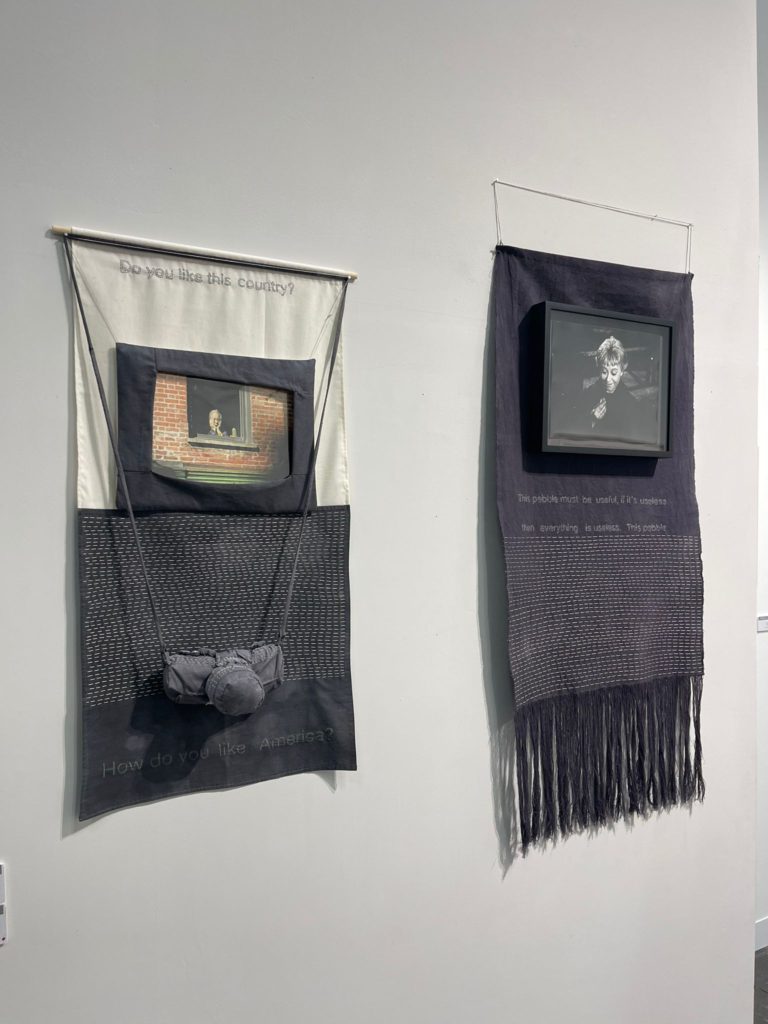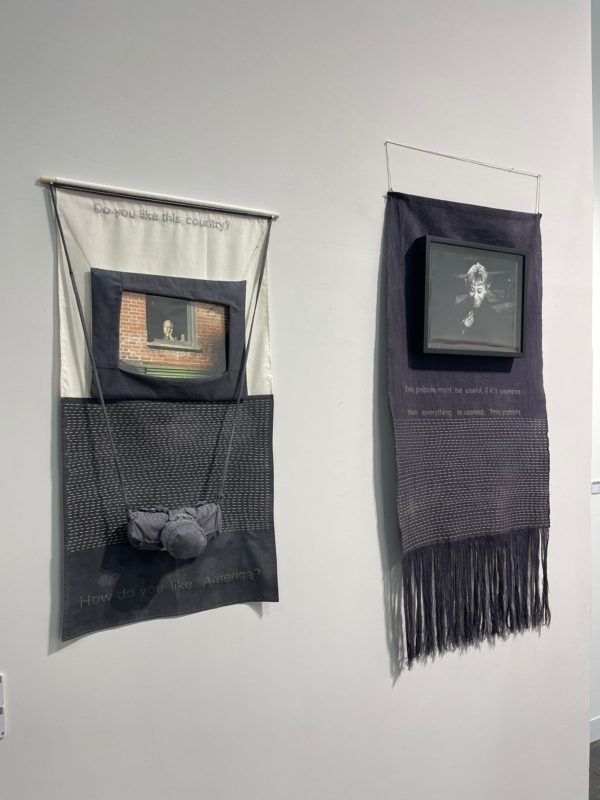 Yinka Shonibare
It is also impossible not to mention Yinka Shonibare's complex and multidimensional piece Man Moving Up, which combines references to colonial power, cultural identity, and segregation encased in a figurative sculpture.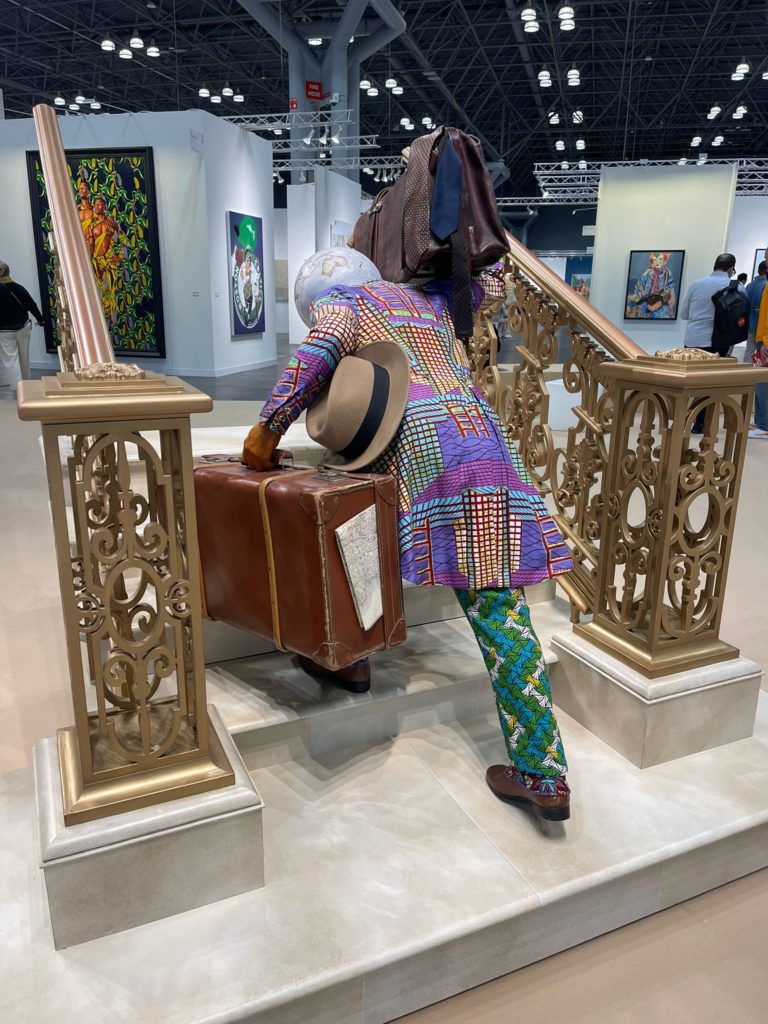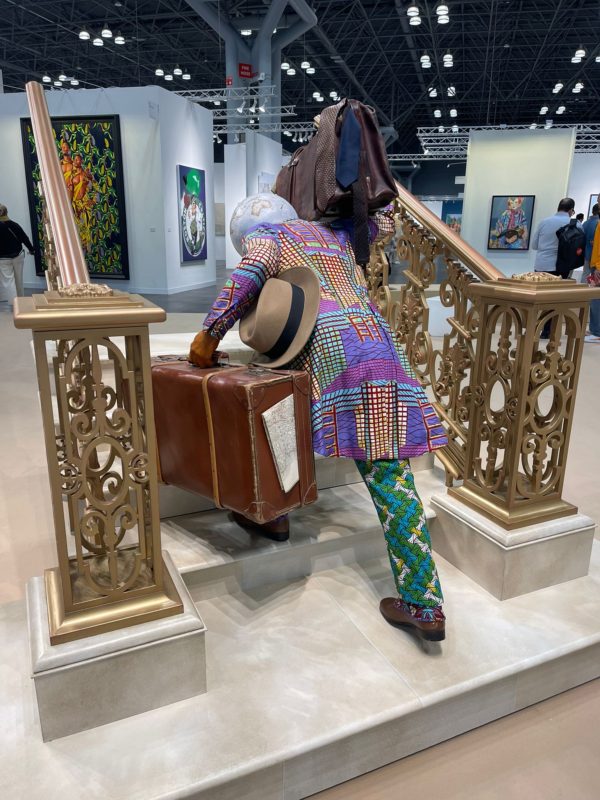 As you can see, The Armory Show 2023 successfully embraced different creative approaches, styles, and visions. We already can't wait for the next year's edition of this amazing art fair!