Vian Borchert's Latest Abstract Cityscapes Series at "Summer Blues"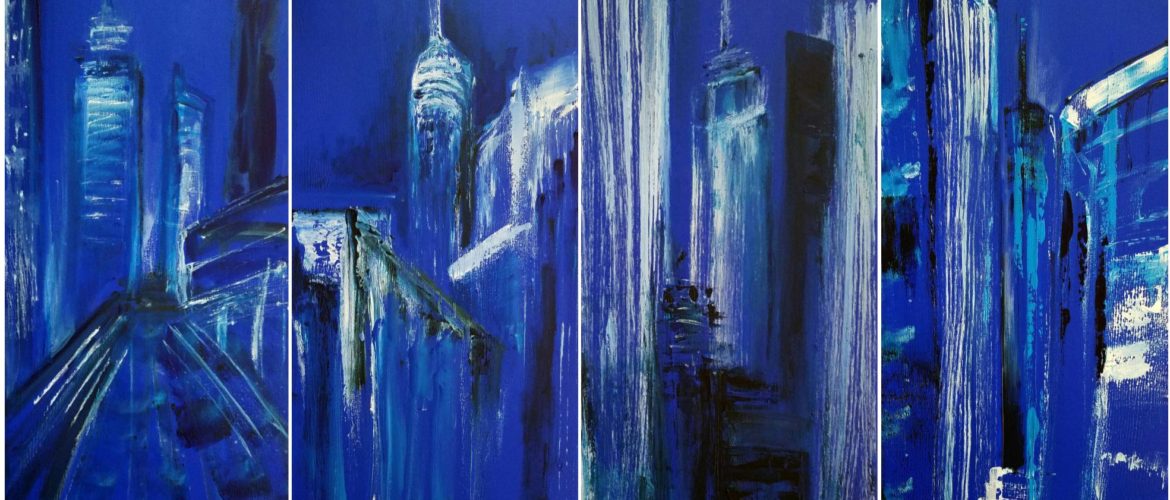 On June 29, Vian Borchert presented her latest series of abstract cityscapes paintings at "Summer Blues," a group exhibition at Lichtundfire in New York City. In the exhibit, the abstract expressionist artist delves into her own wonderland of colors and shapes to explore the nature of challenges amid blue and uncertain times that all people are facing right now.
By depicting the cityscapes of New York City, she tells a compelling story of the city that falls into a deep blue fog paralyzing people and making it hard for them to breathe properly. At the same time, Vian Borchert offers everyone to look up and focus on the tops of skyscrapers and facades piercing through the poisonous mist. It is where hope lies. Regardless of how stormy the weather is today, people shouldn't forget about the stars beyond the clouds because our dreams are what make us persevere, keep going, and find what we crave most in this life.
Let's look at Vian Borchert's abstract cityscapes to get more understanding of the series.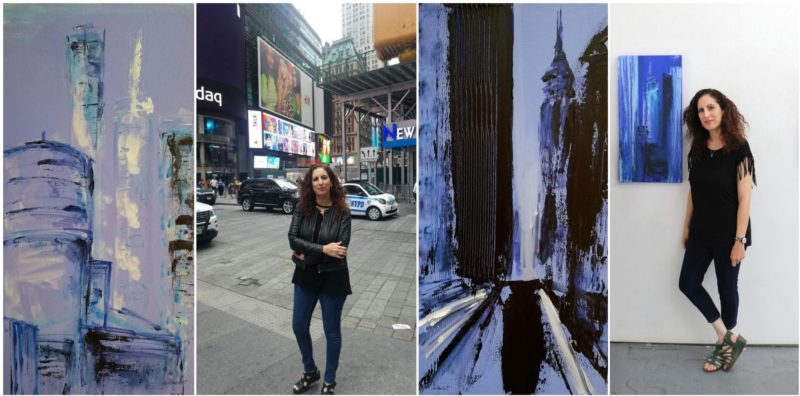 Vian Borchert's Latest Abstract Cityscapes Series at "Summer Blues"
Each artwork of the abstract cityscapes series does a good job explaining the thought behind the works. Take, for example, "Crossing the Blues" where the crossroads lead to the horizon line, which basically signifies the whole idea of "Summer Blues." The piece urges a viewer to find the power to look closely through the blue fog and move toward the light of changes.
Some other artworks include "City Blues" and "Edgy Blue," which create the dim atmosphere of the blue mist inhabiting the city. Even though it is rather hard to see through it, Vian Borchert still successfully captures the outlines and shapes of the city. It is an emphasis that life is still there, and the problems won't be able to ruin it alone.
There is so much more to say about Vian Borchert's abstract cityscapes series, but you need to visit "Summer Blues" by yourself to see how impressive those paintings are in reality. It's worth checking, so don't make it wait. The exhibition will be open to the public till July 23, 2022.
"Summer Blues" at Lichtundfire
"Summer Blues" was open at Lichtundfire on June 29, 2022. It is dedicated to the works of art in various media, with all pieces being conceptually interconnected by the color – blue. The group show features such artists as Vian Borchert, Gretl Bauer, Laura Duggan, Don Keene, Martin Weinstein, Joyce Pommer, and Augustus Goertz, with Priska Juschka being responsible for the concept of the event and its curation.
Photo courtesy of Vian Borchert